Maxis had finally introduce the latest
iPhone 3G S
last wednesday. Malaysia will have the iPhone 3G S soonest by end of July 2009.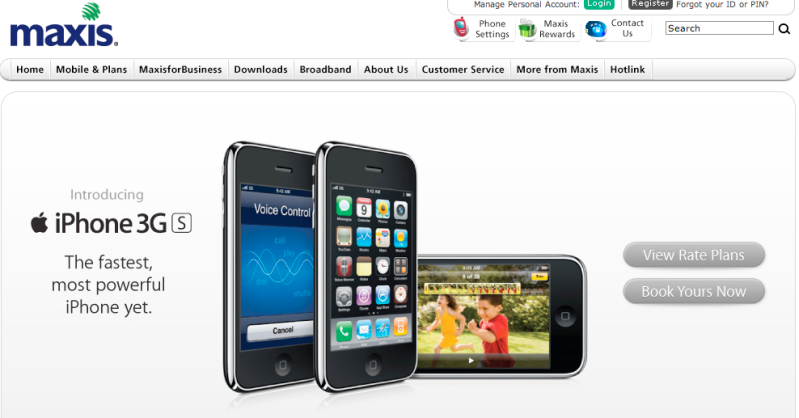 all rates and plans are updated on the Maxis Website:
here
All iPhone 3G S from Maxis is officially factory unlocked. Which mean it can be activated with any wireless carrier. Simply insert any SIM and connect to iTunes 8.2 to complete the activation.
Similar as the previous iPhone 3G, Maxis has a variety of plans to be chosen. Surprisingly the price of the
iPhone 3G S
is much more cheaper compare to the
iPhone 3G
launched in
KLCC
just few months ago in March 2009. Further, it is almost the cheapest in the 'world' compared to Australia, Singapore and Hong Kong (officially unlocked version Countries).
One can now purchase outright the official unlocked
iPhone 3G S
from Maxis through the prepaid plan for just RM2,490 (16GB) and RM2,990 (32GB). OR You can also choose to get a FREE
iPhone 3G S
(16GB) if you subscribe the iValue 4 plan for 24 months.
iValue Plans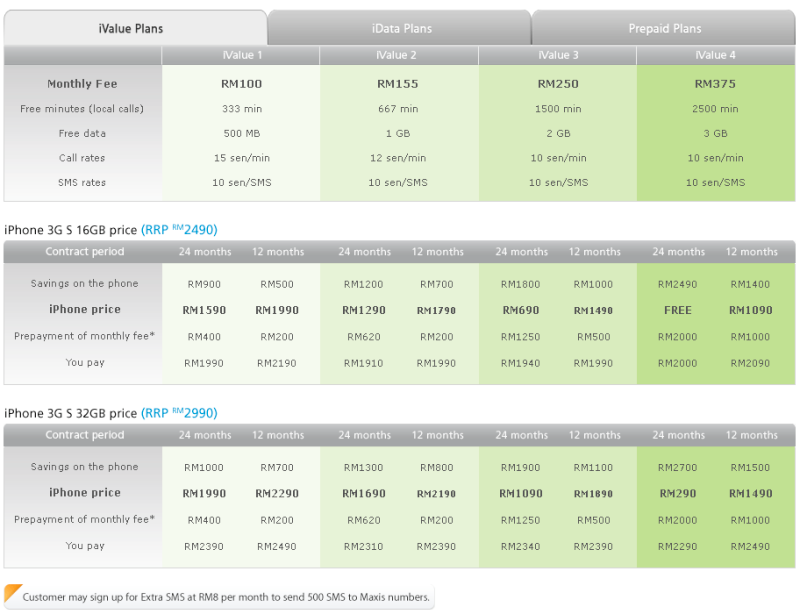 (click to enlarge)
Anyone can
pre-order
the
iPhone 3G S
set now thru Maxis website:
here
or drop by any Maxis center for the bookings. OR even any
Machines
outlets. You may not need to pick any package now as you can change it on that day you pick up the
iPhone 3G S
.
Please be reminded that to complete the Online Booking, you have to place a non-refundable deposit of RM200 at the Maxis Centre or MEP (Maxis Exclusive Partner) outlet that you wish to pick up your
iPhone 3G S
from.
All iPhone 3G S will only be collected earliest by 31st July 2009 at your respective outlet that you pick. They will only reserve your
iPhone 3G S
set for 14 days from the date you pick.
as shown at the Maxis Website, iPhone 3G S units are available while stocks last. I don't know how is Maxis is going to cater it but it seems like currently each Maxis center will be allocated with 10 units each for the 1st batch launching. No idea when will it be for the next batch.
So make you BOOKINGS now !!!
*shall i say bye-bye to my
iPhone 3G
and consider the
iPhone 3G S
? hmmmmm loving the latest camera & video function.. and the 2x speed.. and longer battery life... oh no..... >.<
-n-