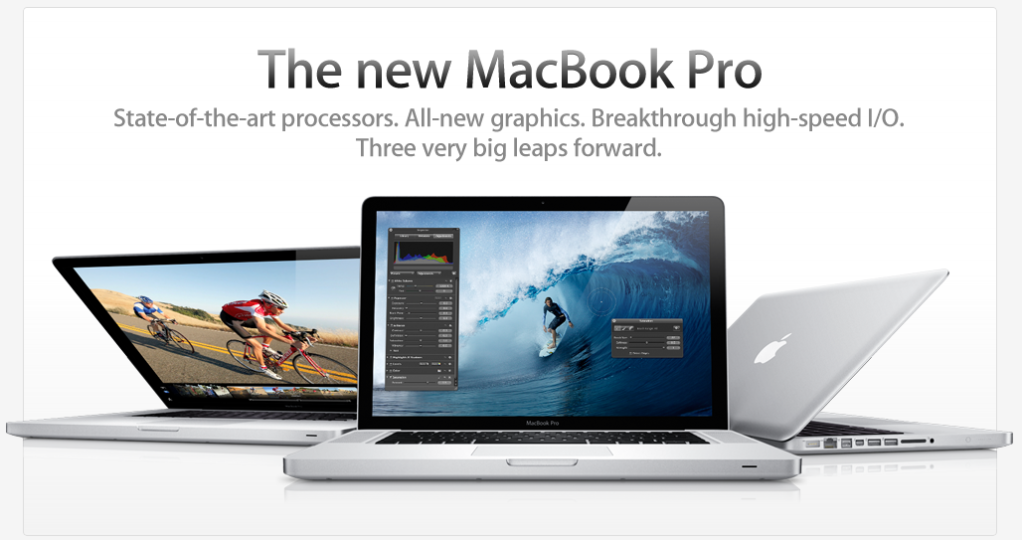 Yesterday Apple announced their upgraded version of MacBook Pro and MacBook Air. To my delight, the price has been revised. MacBook Pro 13'' is RM200 cheaper @ RM3,699 only.

(click to enlarge the pix)
MacBook Pro 13'' upgraded with 2.3GHz Intel Core i5 and 2.7GHz Intel Core i7 @
RM3,699
and
RM4,599
with Intel HD Graphics 3000
MacBook Pro 15'' - 2.0GHz and 2.2GHz quad-core Intel Core i7 @
RM5, 499
and
RM6,799
with AMD Radeon HD 6490M with 256MB GDDRS
MacBook Pro 17'' similar spec with MacBook Pro 15" 2.2GHz @
RM6, 799
further info at Apple Website:
link

(click to enlarge the pix)
No upgrade version for MacBook Air but only the price revised lower than before from RM3,099 onwards.
check out Apple Website for further info:
link
The macbook Pro 13'' Intel Core i7 @ RM4599 is quite interesting!! But i'm using the iMac 20'' 2.0GHz now. I don't seem in need a MacBook at home as well. Hope Apple will refresh the New iMac with Intel Core i5 or i7 too. Then may be i will change my iMac.
OR perhaps i should get an iPad?? arrrggg Apple Products are seducing me !!
iPad 2
is coming out next week, 2nd March 2011 !!!!
(latest news from blogger
JohnKhor.com
)
But it will take some time to launch in Malaysia. Wonder how much will the price be.
Credit: apple store (malaysia) :
http://store.apple.com/my/
-n-