checking email after back from work.... delighted me was when i saw the email from Apple title ''Now open: Apple Online Store, Malaysia'' !!!
HAhhaaa.. my eye changed from sleepy small to very huge and excited... Finally the Apple 
Online Store is here in Malaysia..
http://www.apple.com/my/
hooray..!!  i gonna be broke again n again... =.=''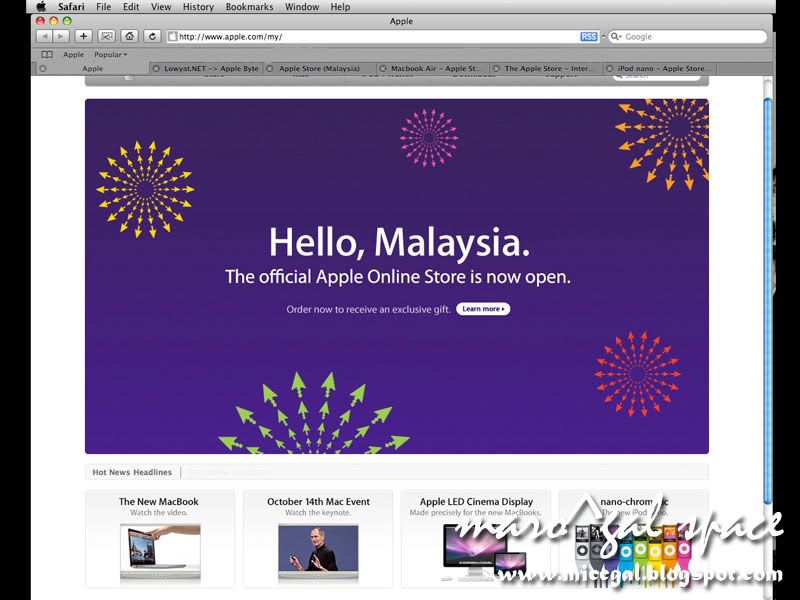 can purchase Apple products online now.... delivered to your house.. free shipping for purchase above RM250... 
especially they provide free engraving on your Ipod... HEhheheee so nice... 
Also available only through the online store is
(Product) Red Special Edition iPod
, a range of products where proceeds from every sale go directly to the Global Fund to fight AIDS in Africa.
order your Apple now and get a limited edition T-shirt gift before 24th November 2008 .. for the
new opening celebration
...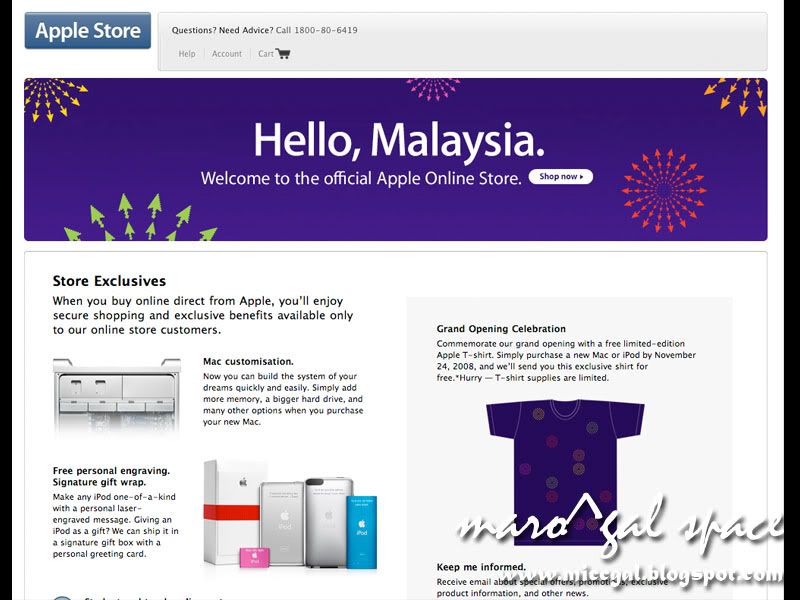 A call centre to provide assistance in both English and Bahasa Malaysia will be available for the Malaysian Apple Online Store at 1800-80-6419.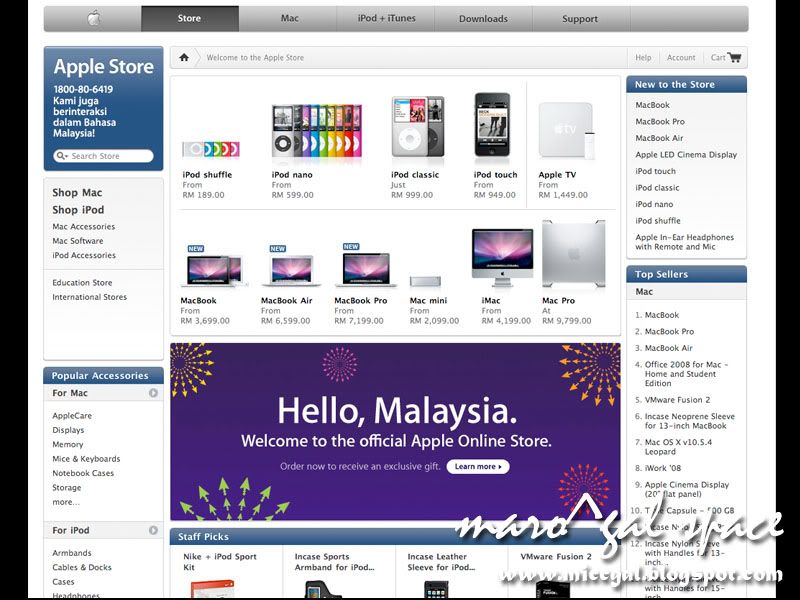 btw... another attractive issue is the
education store
..!!  get discount if you are still studying..!!! 
happy MAC shopping =] 
-n-