Its here !!! the Long waiting Smurfs Movie is coming very soon on cinema this September in 3D !!
oh my ''smurf''(god).. this tiny cute little blue creature was my childhood cartoon.. love them so much when i was a child. Almost forgotten about it until the iPhone app game appear last year. And NOW.... the SMURFS is on the big screen cinema... !
SynopsisThe Smurfs make their first 3D trip to the big screen in Columbia Pictures'/Sony Pictures Animation's hybrid live-action and animated family comedy, The Smurfs. When the evil wizard Gargamel chases the Smurfs out of their village, they're forced through a portal, out of their world and into ours, landing in the middle of New York's Central Park. Just three apples high and stuck in the Big Apple, the Smurfs must find a way to get back to their village before Gargamel tracks them down.
ahaha.. i think Papa Smurf will have the most brilliant idea.. ''Make a poison portion to make human unconscious... then gather the little smurfs to build SMURF outer spaceship... can you imagine Smurf Magic World is actually in another planet out of space? lolz
Lets see some of the main Smurf Character below:-
the famous 542 years old Papa Smurf
Gutsy.... ! (looks so smart leh with his beard n costume... hahaa)
the forever angry Grouchy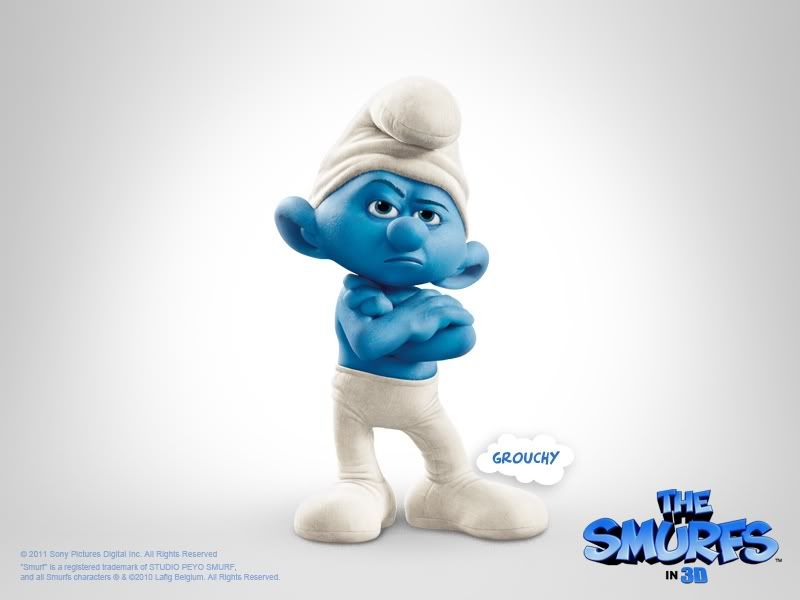 sweetie n pretty Smurfette
my favorite smurf ----- Mr Clumsy.... (coz i'm clumsy like him hehehee)
the most intelligent Brainy !!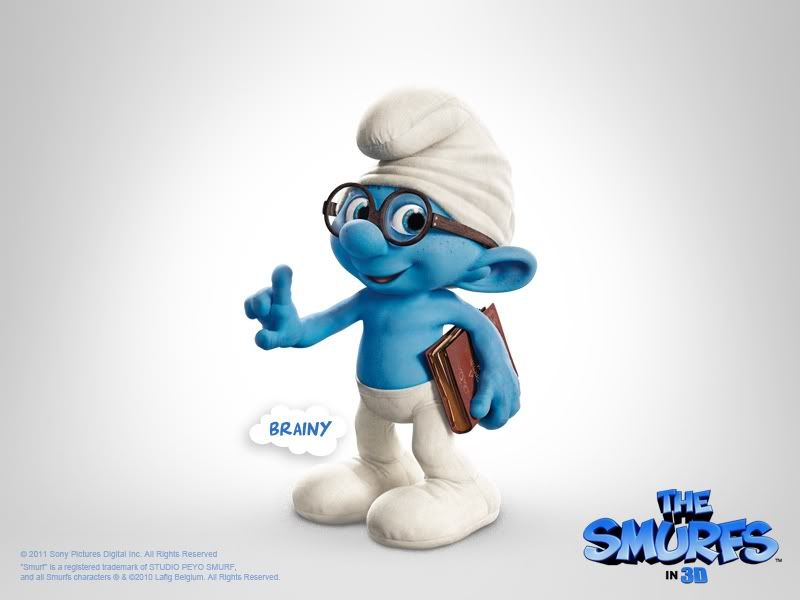 Can't wait for the 3D movie... will date some friends to wear the
Smurf Tee
, we bought from
Bossini
few months ago, for the Movie session. It must be FUN...!!
LET'S SMURF !!
-n-