Love it so much and missed the cream and milk of mocha and latte so much. Especially the tortilla bread sandwich wrap with salmon tuna... for tea or brunch is definitely perfect match. Check out more for Coffee Chemistry Cafe
here
.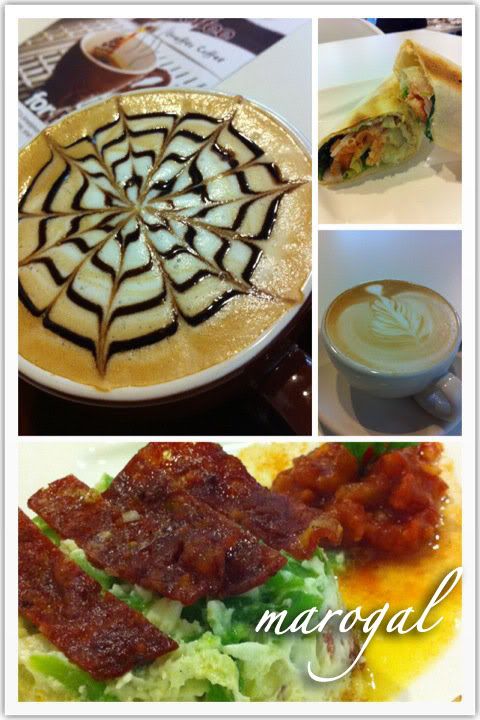 went to village grocer for some grocery shopping with mum.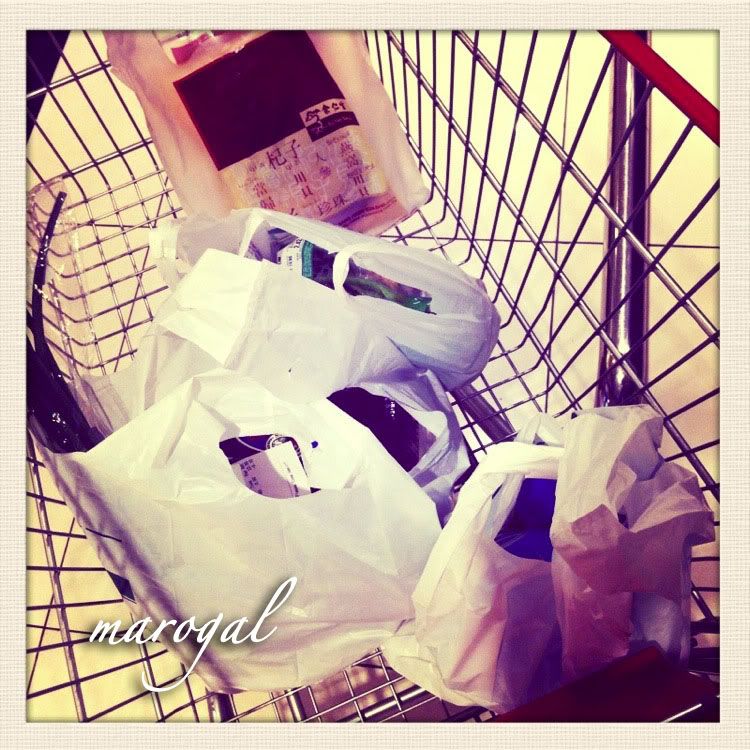 Always wanted to get an external hdd for long but dint spare time to look for it. Since i'm so free this weekend, i went to e-curve to check for the price. They are selling way too expensive, so at last i went to Digital Mall, Seksyen 14 to get mine. A good place to survey for a better price, even a shop and a booth next door can have different prices vary up to rm30. They even help me to format the hdd to suit my mac os. You can get better price by paying cash, and several ATM machines are located at each floor!! Convenient and easy.
Spotted this special motorist when i'm driving. You are distracting my driving !!! Hahhaa coz i'm taking his photo by iPhone while driving. He is driving this cute little scooter and a few metres long ''antenna'' behind with a kind of soft ''bulu'' pouch swaying on top. May be thats the thing for his friend to recognize him from far... hehehe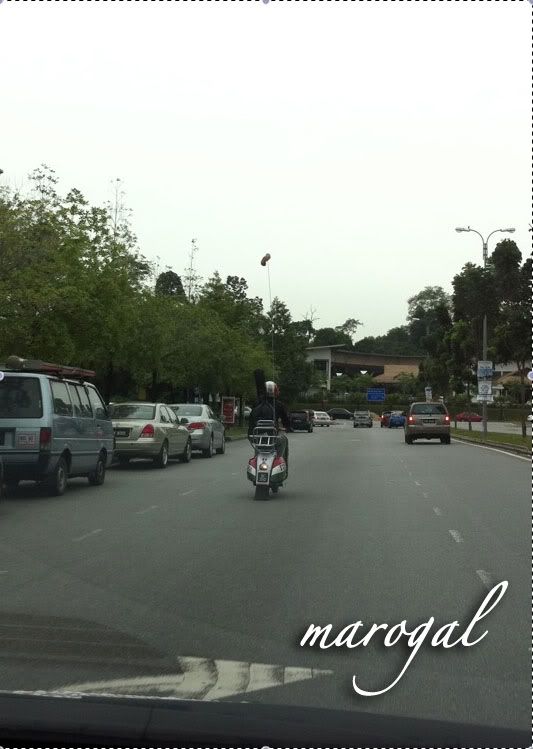 I'm a MILO lover. Saw Carrefour promotion on Milo refill pack for RM14.99 with extra 100g in it.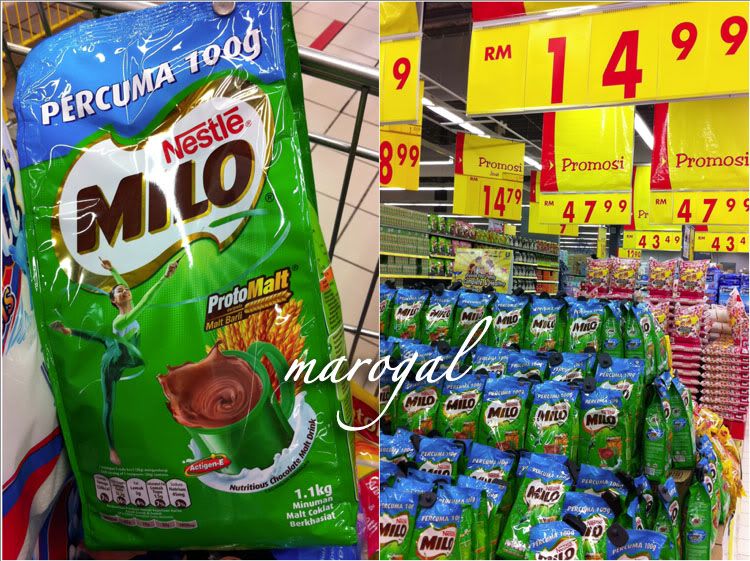 However, when i turn to the next lane, i saw another section of milo selling at the same price of RM14.99 but its only for refill pack of 1.okg. So who will buy the 1.0kg if there is a choice of 1.1kg at the other side?? Weird scenario the expiry date of 1.0kg comes first too.
Funniest is the 2.0kg pack are selling at RM32.80!! Please la, even you buy 2 packets of 1.0kg only cost RM29.98. Will you pay extra RM2.82 just for a bigger packaging?? Milo can easily oxidize and become hard like rock if not stored in proper container.
here goes my simple weekend. =]
-n-