Saturday night I went out dating with this little baby ~ Nelius !!!
HAhahaa he was so leng jai that night with his Ferrari Shirt and a pair of Jeans.
We had dinner at Secret Recipe Centre Point, BU.
Our drinks : Oreo Shakes and Hot chocolate were fantastic.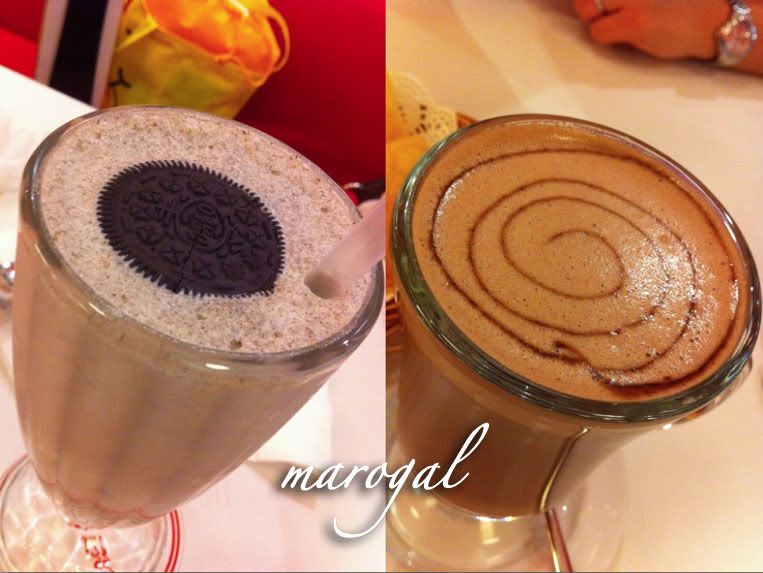 We had mushroom soup, Grill Mushroom chicken, alphabet fries and chicken cornish puff too.
Desserts comes with Black forest cheese and Strawberry Chocolate cake.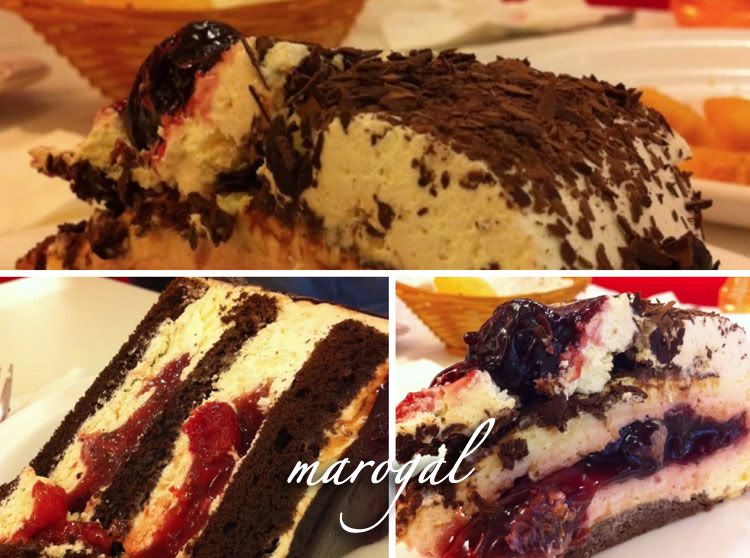 Don't you start suspecting how can this Ferrari Kid finish the food with me? Hahaha of coz he was accompanied by his mum, Jinelle !!! (if not i don't think i can handle him by myself) Nelius enjoy did some fries and taken half of the rice too. This little 15 months old baby had already learn to walk and run, it is hardly to keep him sitting still on the baby chair for long. But luckily the convenience of iPhone 4, many kids music program can be played on through youtube. His favourite program is Barney and Friends. Every time the video clip starts, he will shake along followed with hands movement. Few seconds before the clip ends, he will show the iPhone to his mummy for the next video. I wonder how would he know the clips gonna end? Jinelle told me because this kid had watch it perhaps more than hundred times already. oh wow..!! but he is still addicted to it. Hahahhaa cute little boy.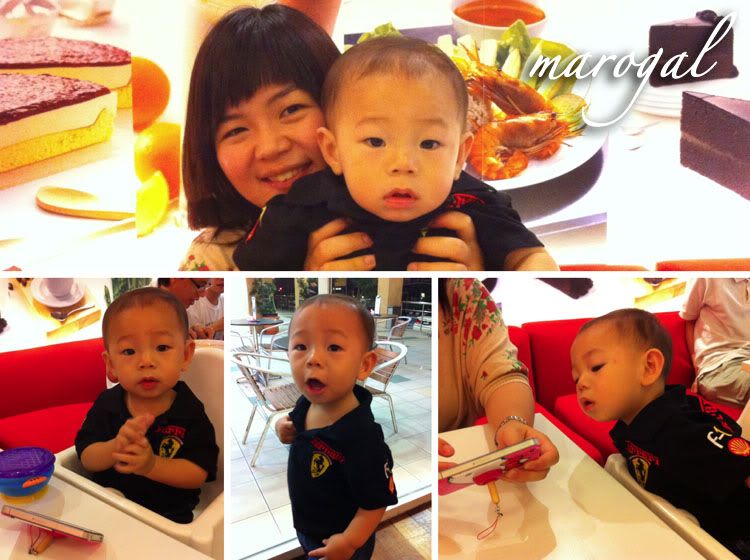 Had an enjoyable dinner with him. After sending Jinelle and Ferrari Kid back home, i went to Station One to had a drink with Jean, WeiYeen and Bobo.
The fries there was nice but the live band was too loud for us to have a chat. Interesting part was we need to shout to each other when talking. What a tiring tea session.
Here ends my saturday night.
-n-