on the same day for Jinelle & Nelson ~ 23rd May 2009
venue: Bukit Jalil Golf & Country Resort
after the
morning session
, we thought there is some time to take a rest.. but actually we cant.. hahaaa   iris, me and some ji muis have to reach there earlier for some preperation
and we both is the ''receptionist'' too.. hahaa  
(behind is Jamie, Iris sis)
we make sure every guest will sign and leave a note on the ''wedding wishes album''
(i dont know whats tat call)
and collect the ang pao(s) before getting their table number... hahhahaa 
the wedding little gift.... ~ lovely chocolates... ~
like the day time.. i'm not convenient to grab my own camera... so that night i hand it to the ''cameraman'' hahaa Jamie's bf... most pictures taken by him before i have the chance to handle it. really thanks him.
they actually bought the ''fire ribbons'' themselves.. coz the restaurant did not provide..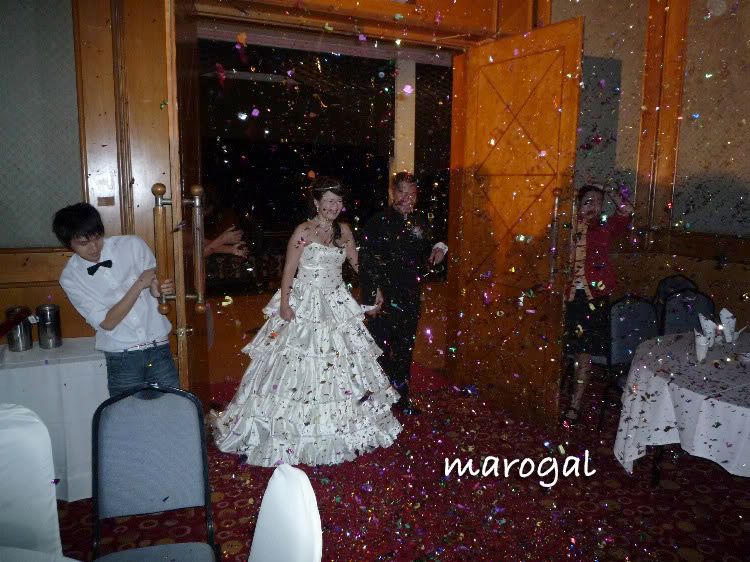 the more than 10 seconds kiss 
while the couples are having some ceremony on the stage.... me and iris start to use our free time wisely... taking pictures..!! hahhaaa
siew mun
(also a hardworking blogger hahaa)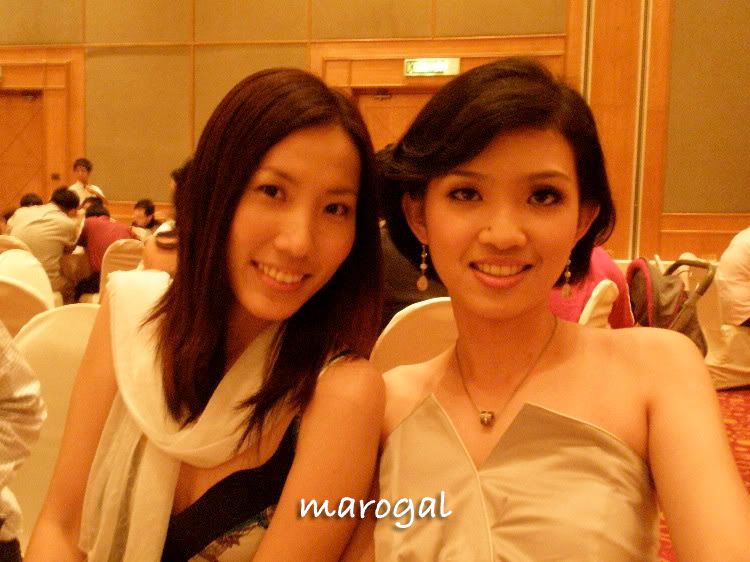 alton ...
(the only guy of our friends)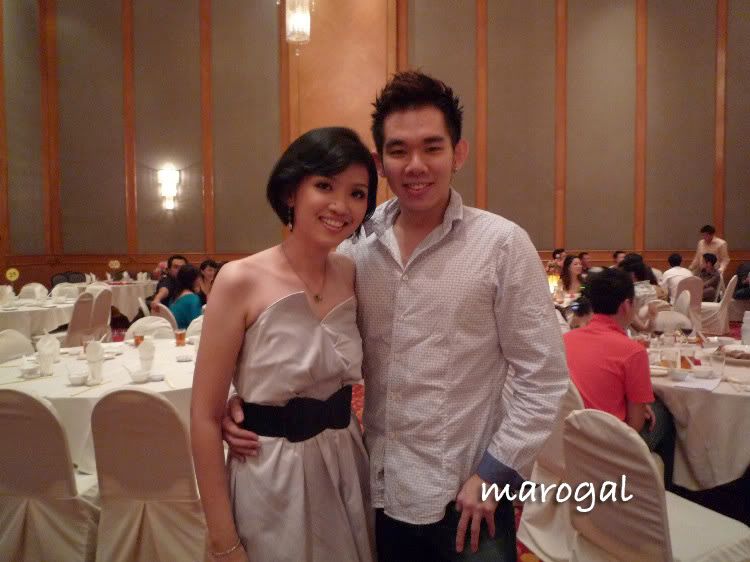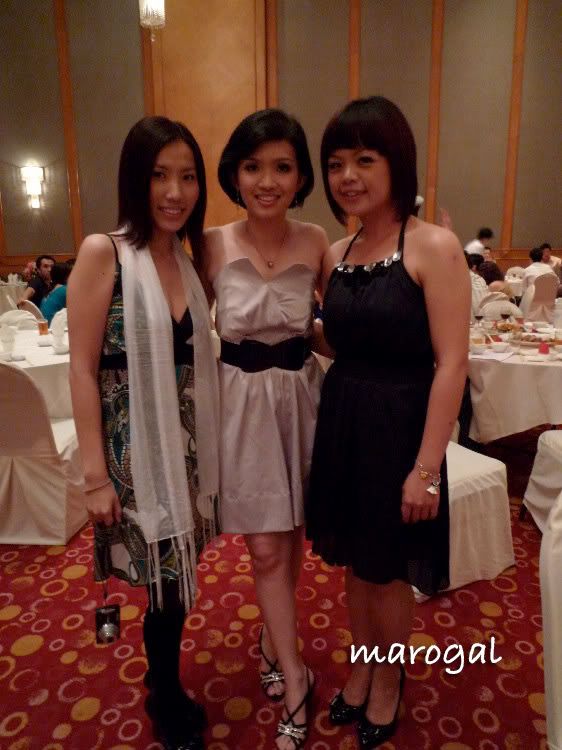 another 2 leng lui... Janice and See Wei
luckily i got to catch see wei for a pix before she gone back... 
hahaaa this pix taken during the ''keng zau" (敬酒) session... cheerssss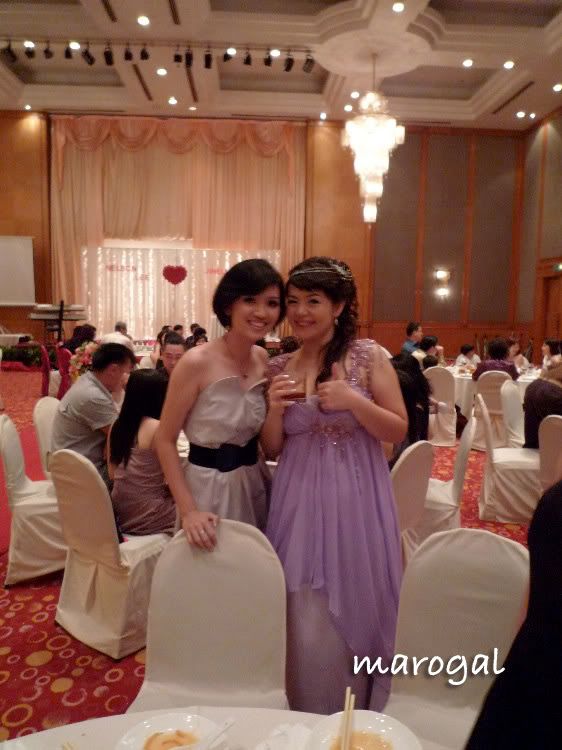 very fast... as we are enjoy taking pictures.. and following the bride to each table... the wedding dinner ends liao... but i just ate the first dish only... ahhahaaa 

we went outside to take pictures again.. while the couple and parents ''thank''-ing the guests...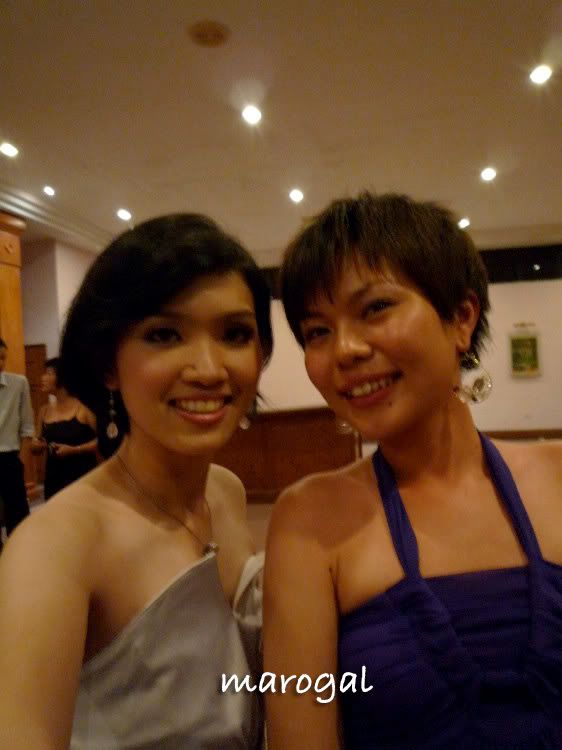 now i know her name... the cute gal in the middle... Hui Xin...!!!  
our make up artist for the night
.... 
Jamie and bf
hahaa we grab the Bride's bro for a pix too... so leng zai that night...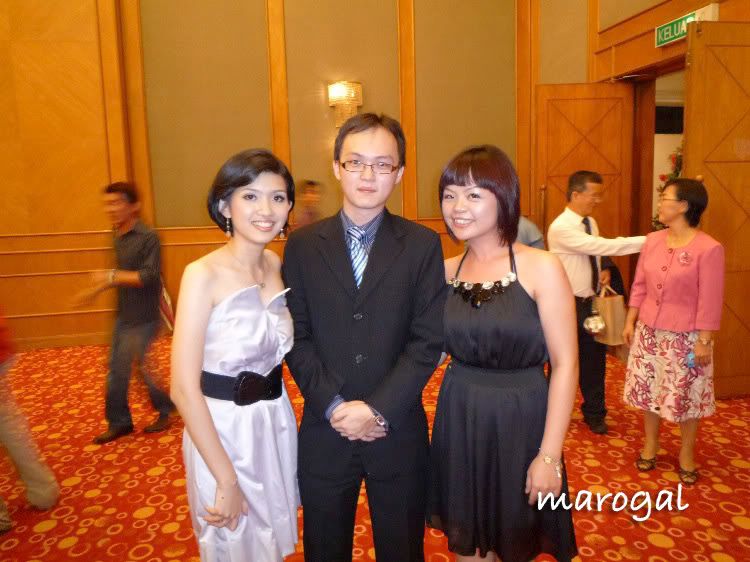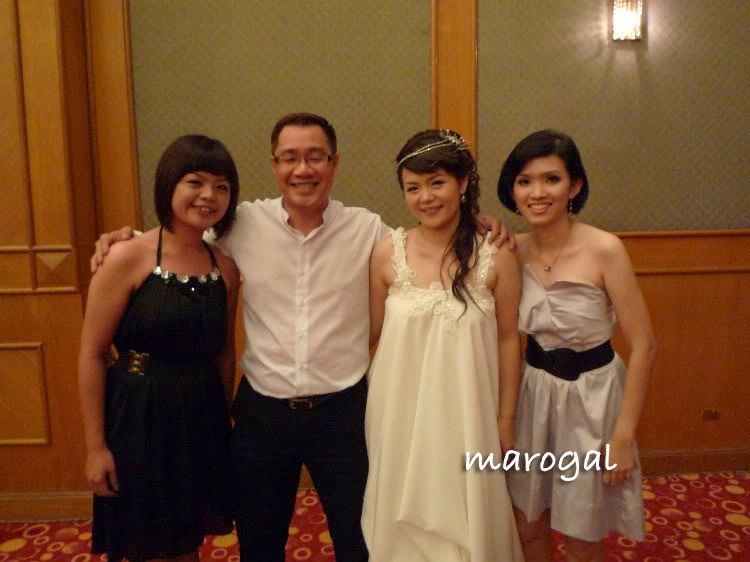 the cute bride ~ Jing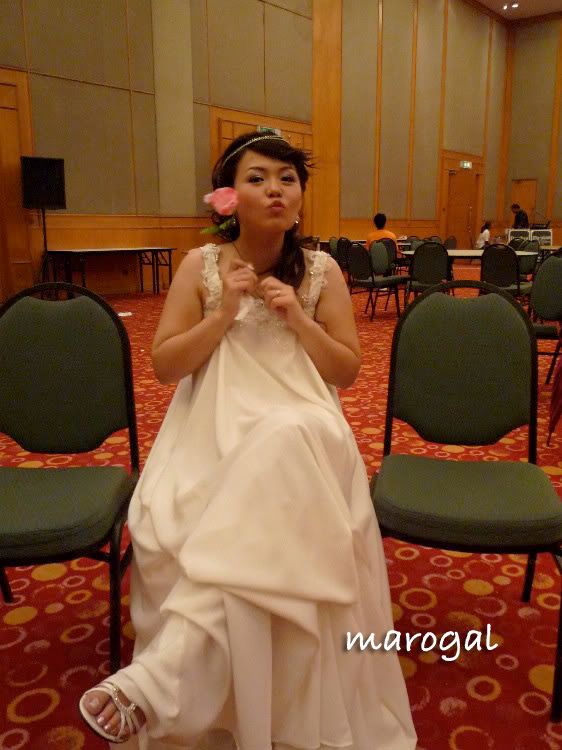 after all the guest went off.... the bridegroom and his friends have the 2nd (drinking) session.... so we stay back with Jing...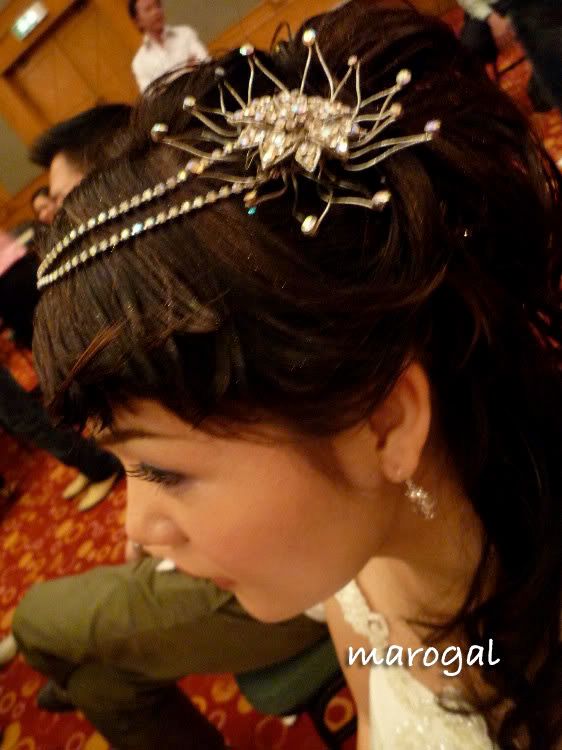 later all lights are OFF.... disco time.. hahhaaaa  the guys is dancing crazily...
(hope they dont kill me when they saw the pix here, but i dont think they will find my blog lolz)
okie... some of them are drunk by then.... hahhaaa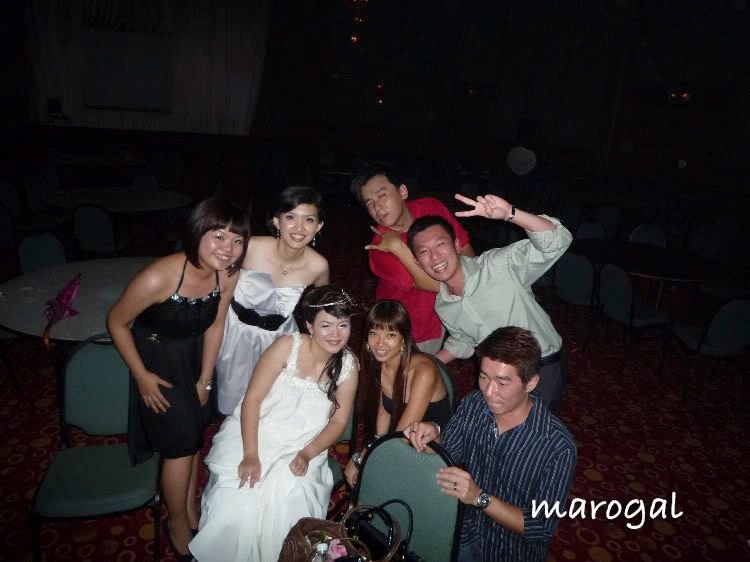 a pix taken by Iris.... when i was not aware....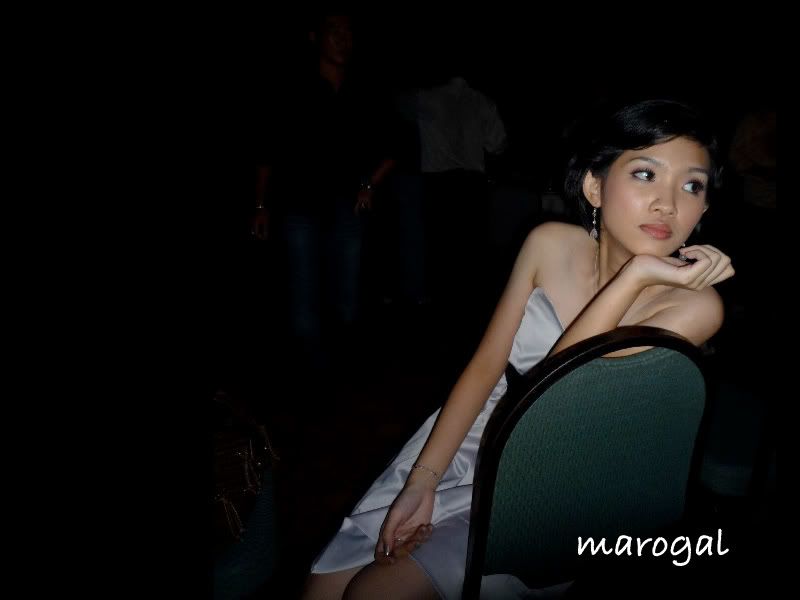 finally we reached home very late at night... very tiring and hungry..... but we really had an enjoyable night....   hehheeee
thanks all ji muis who help out and teaches us what to do through out the day too...  hahaa me and iris first time being bridesmaid... blur all the way all day long.... 
to my dear Jing : wishing you a wonderful and happiest marriage.. always happy together ^.^   besides that... we still luv you too !!  hahhaaa
=]