Delighted to get an email from Apple title- This Wednesday: Our biggest shopping event of the year. 
A similar event day appear on
U.S Apple Store
last november 2008, when
Apple Online Store
just came to Msia. And of coz, Msia does not have this Black Friday sales...
Finally after 2 months, where
Apple online Malaysia
only 2 months old... Malaysia got our own ''one-day'' shopping event this coming wednesday -
14th January 2009
, so called -
RED WEDNESDAY teaser 
!! 
Its so red in-color appear on the
Online Store
. Google thru the web, realised that Apple seldom have this kind of promotion. Therefore this must be joyful that Malaysia have it so fast.  Apple celebrating our Chinese New Year too.. lolz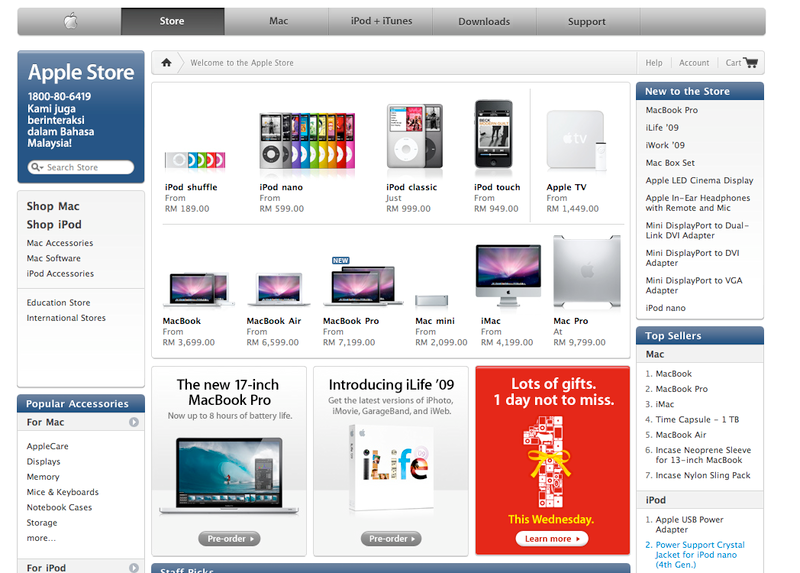 ''lots of gifts. 1 day not to miss''...  a special sales for
Apple Online St0re Malaysia
on ''Cows year'' !!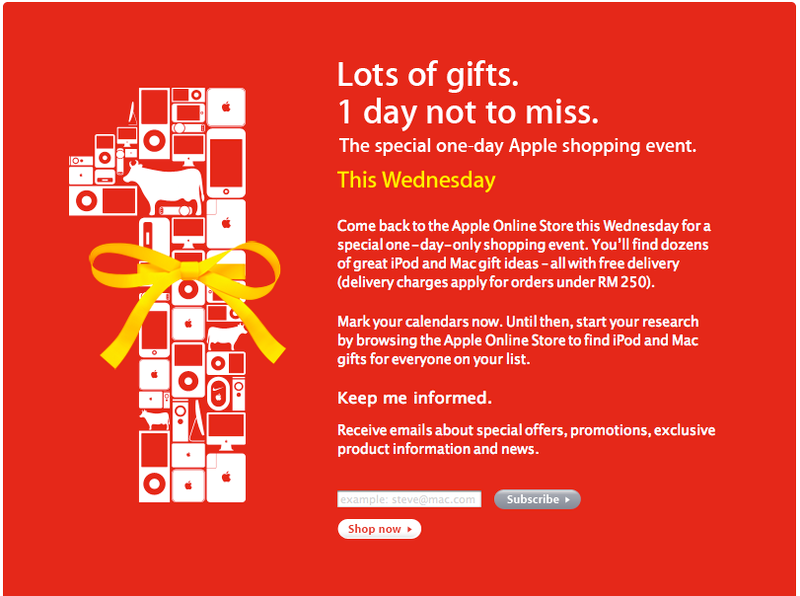 I'm looking forward for the further reduction sales.... 
As this wednesday is also a big day of mine. Hope that Apple give me a surprise.... Hahahaaa... although i have nothing special to target... but if the sales is attractive enough, i think i will buy brainlessly again...  ooopsss
********************************************
updated 14/Jan/2009  1.19am
but really not much discount.... just a bit savings... and the most saving product will be the new Macbook 13-inch, saving up to RM371. check it out :
apple store