ho ho ho... finish the
Pavilion Shopping Spree
, here comes the Garden and Mid Valley.
Went to the Garden on monday. is a public holiday and it was so crowded ... crowded with cars and ppl... !!  
Xmas deco at Garden...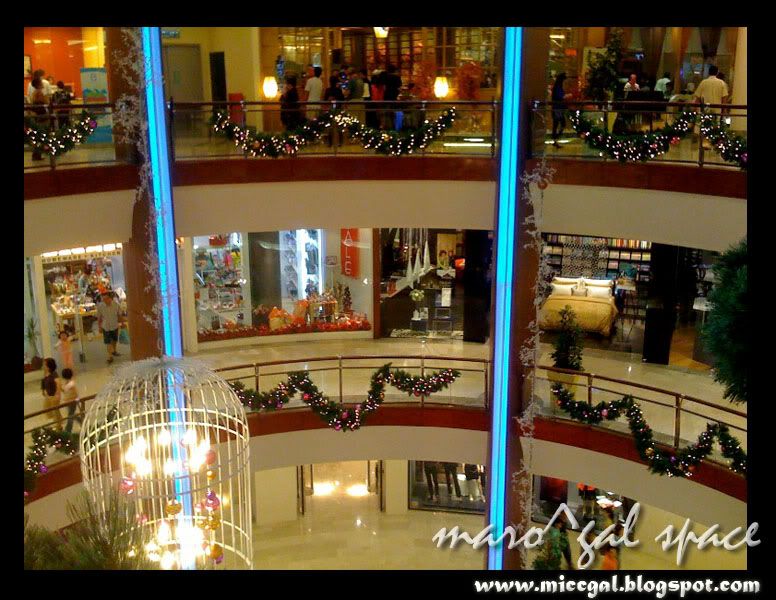 their xmas tree is always thin and tall... hahahhaa ... wonder wat is the bird cage for.... catch santa clause..!! =.=''
this is Mid-valley centre court..... MV is always more crowded than Garden.... ppl walking bang-ing each other... 
forgotten how long i not been to Garden... cos there is a new food court open on the top floor..  ''food garden''... their concept are similar like Pavilion Food Paradise...price is more reasonable... will update the pix in my food blog later... 
happy shopping again....!!  
Enjoy 5X reward points exclusively for HSBC credit cardholders... ONLY at Mid Valley Megamall and The Gardens Mall (participating merchants only) fromo 1st Dec till 31st Dec '08
Spend RM200 in a single receipt and receive a FREE Mug at Mid Valley
Spend RM300 in a single receipt and receive a FREE passport holder at The Gardens
Spend RM500 in a single receipt and receive a FREE limited umbrella at The Gardens
bought some T-shirts for brother.... and got a free Mug !!
bought 2 pairs of jeans.... Eligible for the Levi's VIP loop membership ... and got 2 complimentary gift...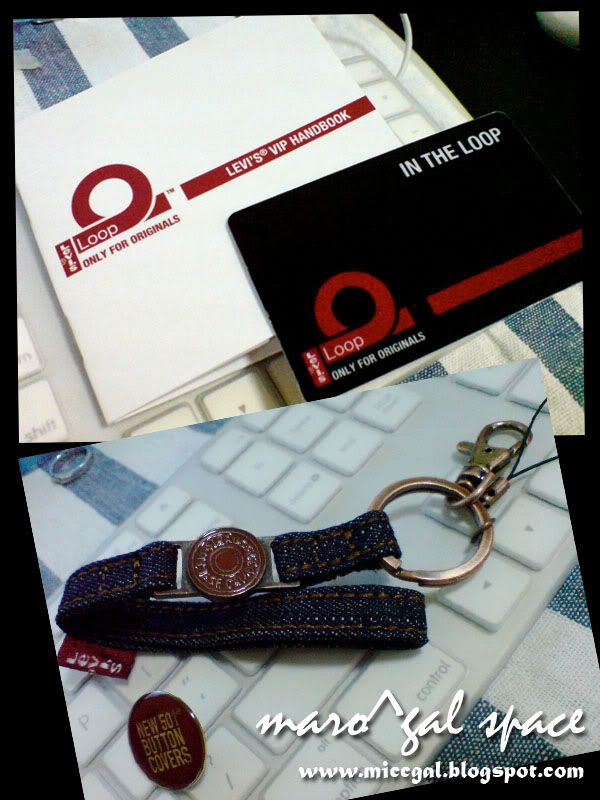 With the receipt Got a passport holder from the Gardens too...   (passport holder again =.='' ie
Pavilion
too)  hahhaaa encourage ppl to go oversea shopping??? lolz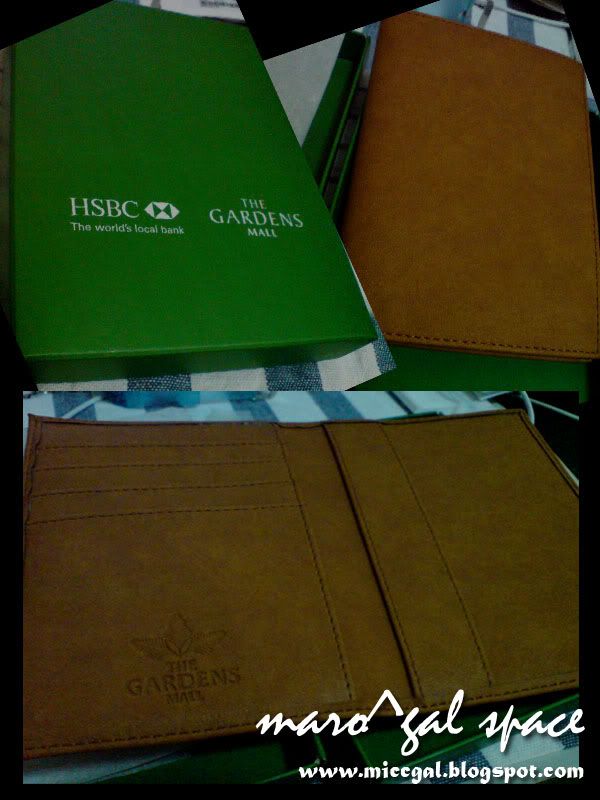 scary shopping spree....... i'm officially broke now..!!!   o.O''
-n-