have you seen a huge
R
ainbow 
?? hmmm i actually seldom see rainbow... got also just a side or part of it only once or twice. But this time.... is a full(moon) rainbow ah...!! from top to tail...
btw i dont know where is top where is tail la
.... lolz
this evening when i was going off from work, my friend called me on phone. She told me that she can see the beautiful rainbow in the sky around my area. I was puzzled a while coz is the first time someone called me just to tell me to see rainbow.. hahahaa...  but i really wanna thank her for telling me.
so i went off to take my car. it was drizzling... the rain is like snow drizzling softly down
(just looks like snow but it wasn't in fact)
but the sun is still so shinning/ burning up there. I cant find a sight of the rainbow, so i just think may be i dint have the luck to see it bah.
then while i was driving, after a U-turn. To my surprise !! some thing enlightened me in front. and here starts the ''dangerous driving''. because i was busying taking out my phone to capture this precious moment. and my focus is 70% on the rainbow and hp screen while 30% on the road only. 
pix taken with my SE 810 (3.2MP) 
the rainbow just in front of me ah...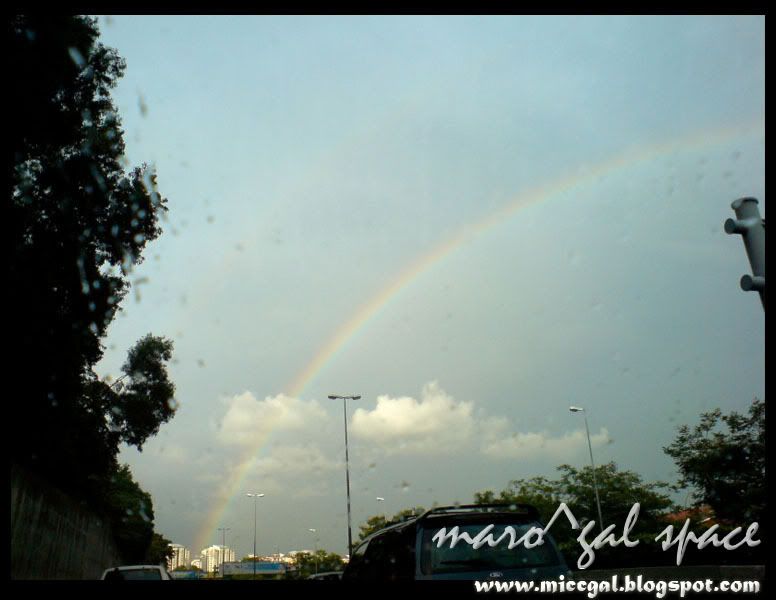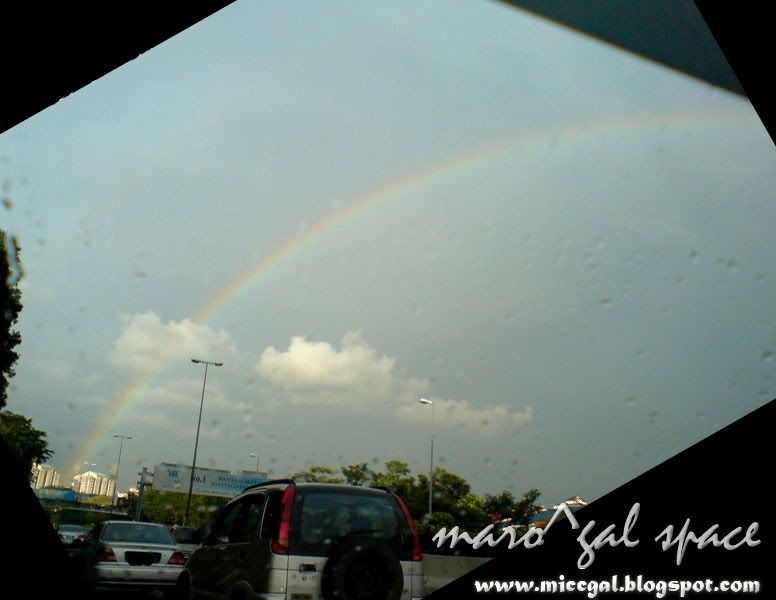 then i shift to try using my
iphone 3G
with only 2.0MP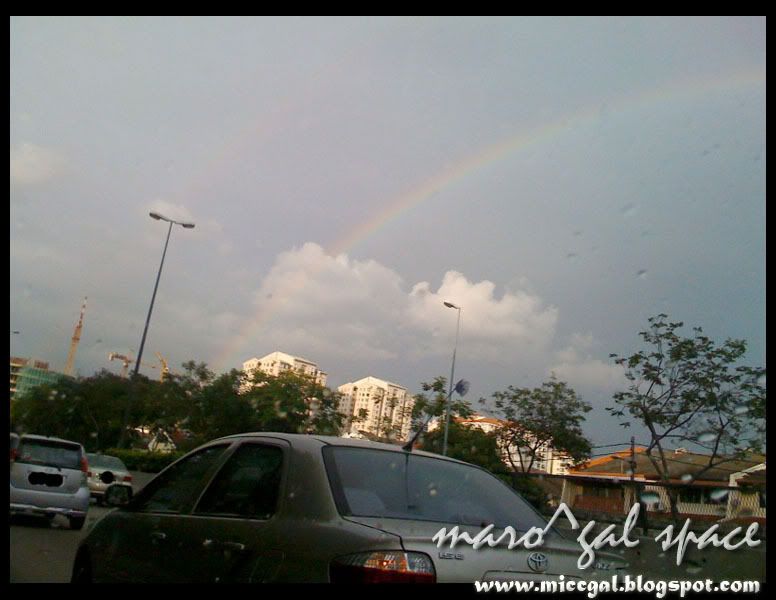 by that time i was focusing more on the road cos there is a split junction infront... with not so familiar and the holding position of the iphone, i was so clumpsy... just agak agak the position and take a few cos i feel the car behind me is gonna kiss my boot. Now the rainbow is on my right already. but i have to turn left, so end of my rainbow-capture.... hahahaa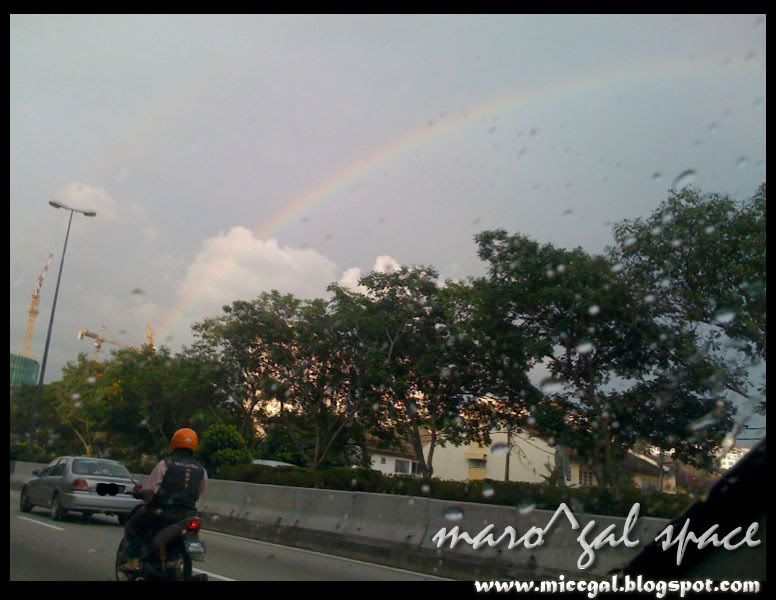 luckily that time was 6pm, many cars on the road and not moving fast, if not sure i got ''honk'' already.
hmmm sorry for too excited to see rainbows....  to be honest, is the first in my life time to see that huge rainbow in front of me la.... pai seh...
** btw, my car screen was tinted, thats why the pix bit dark =] **
-n-