as i posted in another blog - 
Secret Recipe @ RM10 Price Buster Set Meal
the set meal of RM10 is really quite worthy if you really like secret recipe so much and have been bored of searching cheaper food during monday to friday lunch hour.... secret recipe at this promotion period before 6th August 2008 is really a good choice...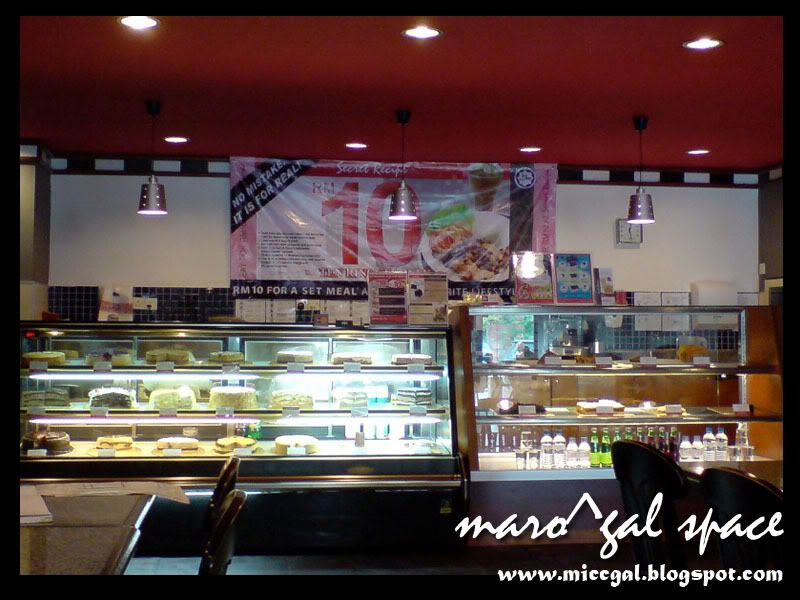 went there twice already within 2 weeks after knowing this promotion... 
1st visit i ordered the mushroom grilled chicken.... yeah my favorite mushroom....
however.... on my 2nd visit.... i decided to give other choice a try... so i ordered the BBQ chicken... thinking in my mind and looking forward for the food since i'm so hungry.... in my brain was imagining the black brownish and yummy BBQ sauce.... 
after 10 mins ..... surprised me is that it came to be
orange red color sauce
..!! looks just like sweet n sour sauce.... and it
taste exactly like tomato sauce
.... =.=''
i was not really satisfy with my food and i ask the waiter.. and they give me the answer of
''memang macam ni''
....=.=!!!  
hmmmmm ok.... after making a big noise on it
(as other colleagues and even my boss was there looking at me, although they also disagree on the tomato BBQ sauce but none of them supported me)
... so i just continue eating with full of disappointment and dissatisfaction mood...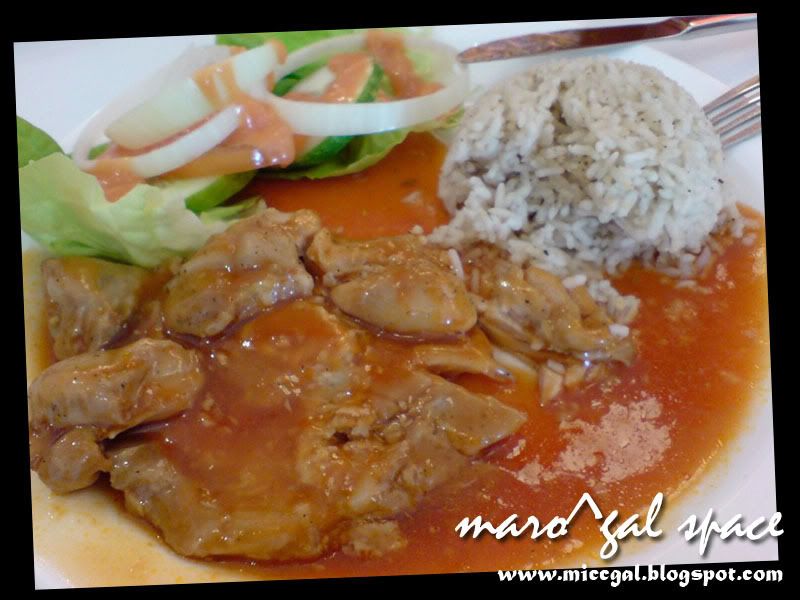 may be secret recipe's BBQ sauce is tomato sauce..... may be i'm really ''katak di bawah tem-pu-rung''... hahahaa never try their BBQ grilled chicken before... and make a big laughter out of it... hehheee
btw... luckily i dont hate tomato..  if not i dont no how am i gonna finish it....
-n-