iPad 2
will also be officially available at Hong Kong, India, Israel, Korea, Macau, Philippines, Singapore, South Africa, Turkey and UAE on April 29, this Friday.
Official price for Malaysia is out too !!!
iPad 2
with wifi price from RM1,499 and iPad 2 with wifi + 3G price from RM1,899.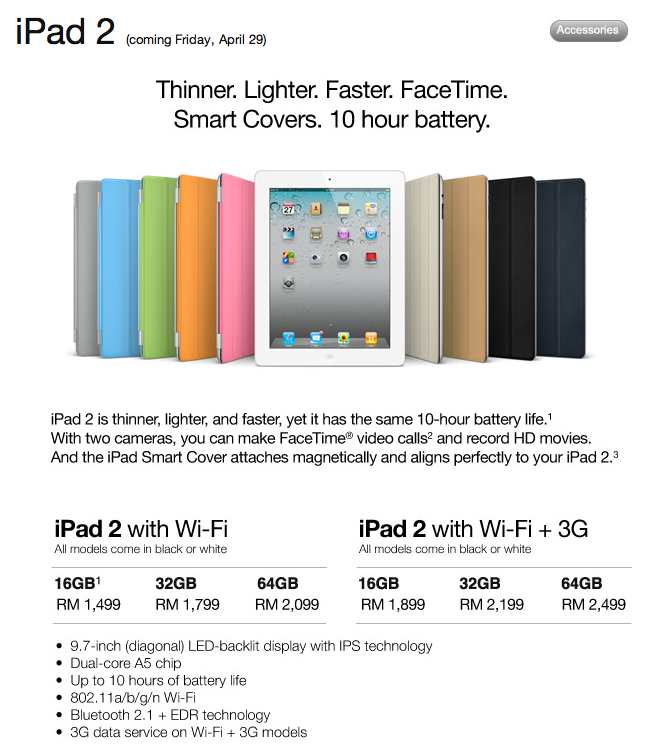 Official Press from Apple.com

Just additional RM300 compared to the previous version now. Gonna pick one wifi + 3G for dad.. thinking of taking 32GB or 64GB. hmmmm haven't decide yet..
-n-