who don't love weekends? especially those who are working on weekdays
(sorry for those who still need to work on weekends, i really salute to you)
. Honestly i've been working for 6 years already, but i still can't adapt working life. I'm still on deniel? hahaha how i wish i can go back to uni life - REFUSE to grow up !!
Went to 1U for brunch yesterday and saw this chupa chups stack at Teh Tarik place cashier counter. I used to love this when i was young. Many memories just flash back..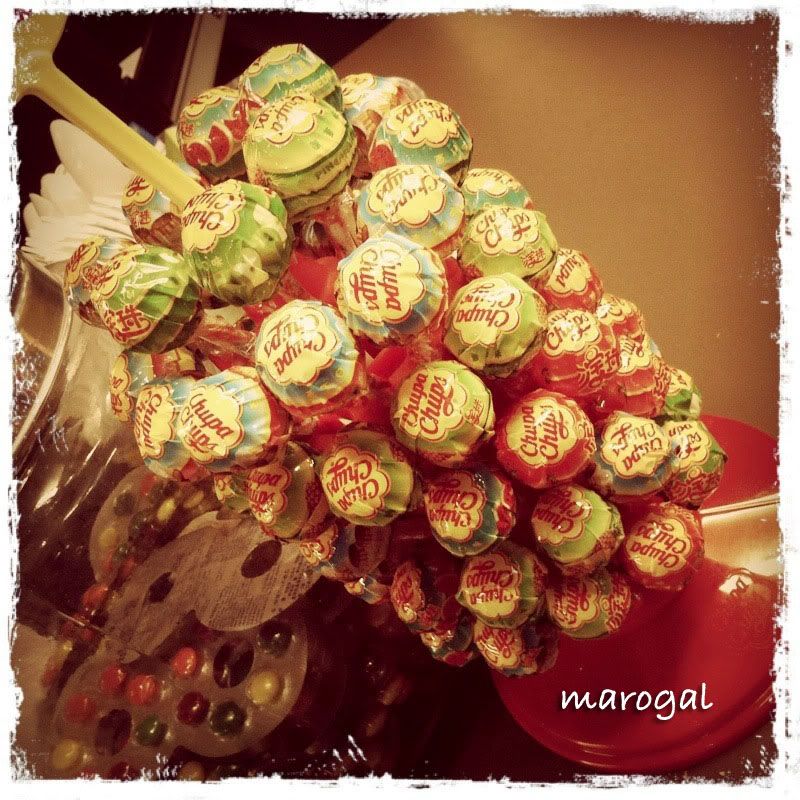 Went to Kiehls to restock my cleanser and found that they are making promo by giving out cotton candy!! To your surprise, i don't really tried cotton candy since small. How come?? I don't really know too. But i always see kids and even adults enjoying their cotton candy so much.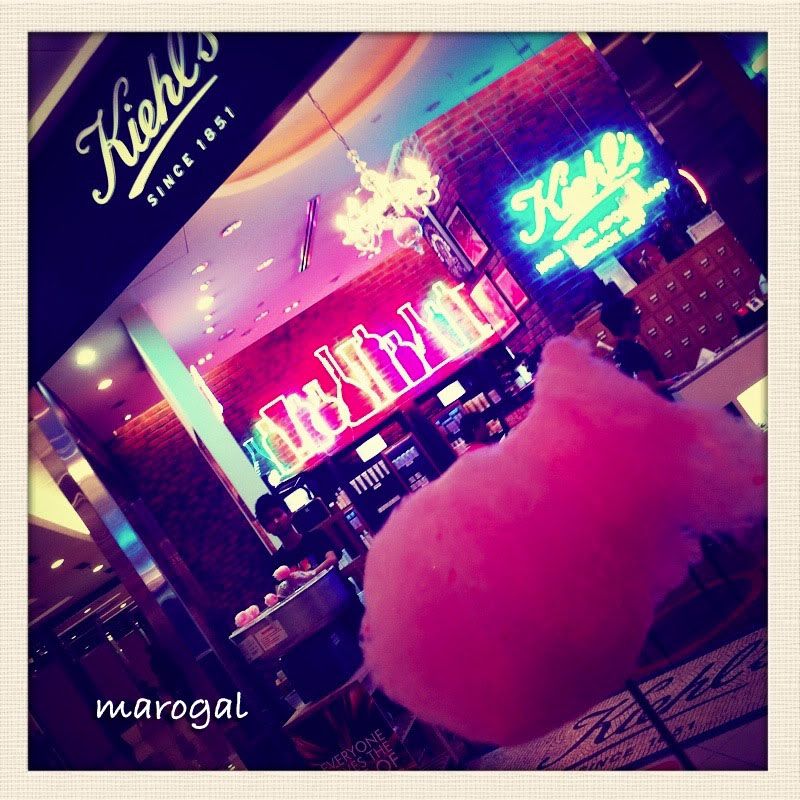 So I took one for myself and have a try. hmmmm what can i describe from the taste? errr.. besides very sweet there is some strawberry taste (obviously is pink color). It's rough texture and melted in your mouth when the candy touches your saliva. After a few small bite, i give up and presented to the wastebin. Now i know why i don't eat when i'm small. HAhahaa perhaps i just don't know how to appreciate it.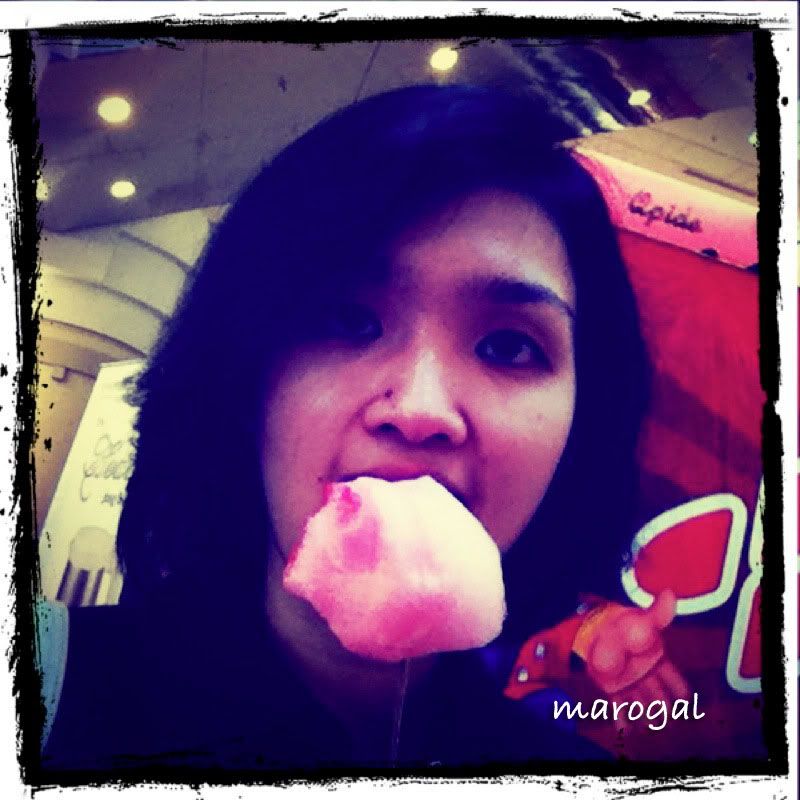 At night i went for some badminton exercise with Jean and weiyeen. I had been lazy for few months din't join them for badminton. So yesterday was really having a hard time to hit the shutter, especially those hit by Jean. They are all far most high and far. Sweat so much until my tee and short are almost all wet.. Today my right hand muscle is so damn pain.... gosh the side effect after badminton.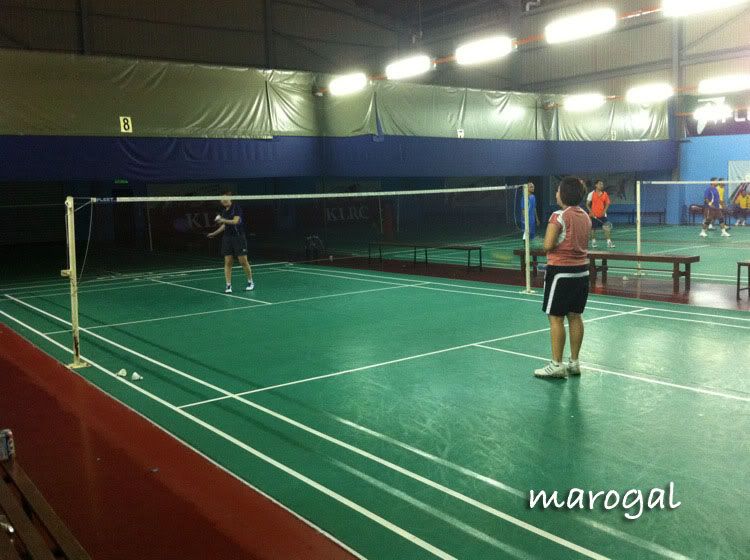 Later they suggested to have a drink, hahaa what a weird combination. but since the night is still early, we went back for a shower and met at Sunway Giza.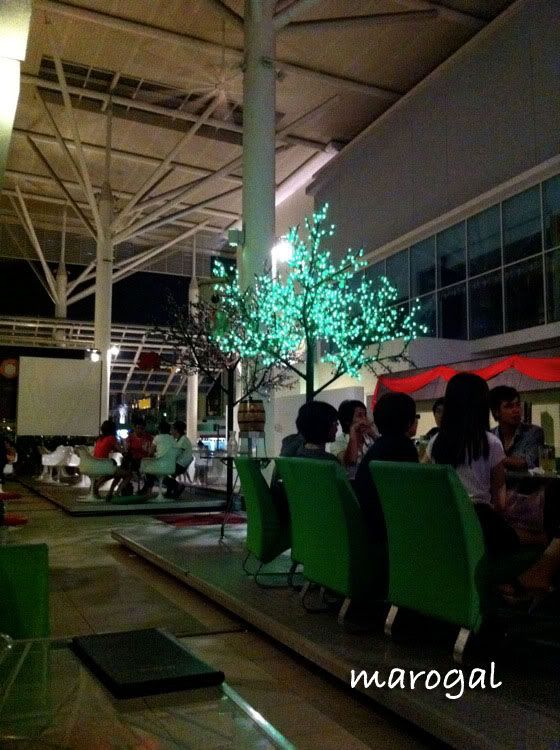 love my Lycheemartini so much!!! is quite sweet and the lychee taste is so strong!!
the fries is good too... can't have enough but the kitchen is closed on our 2nd order.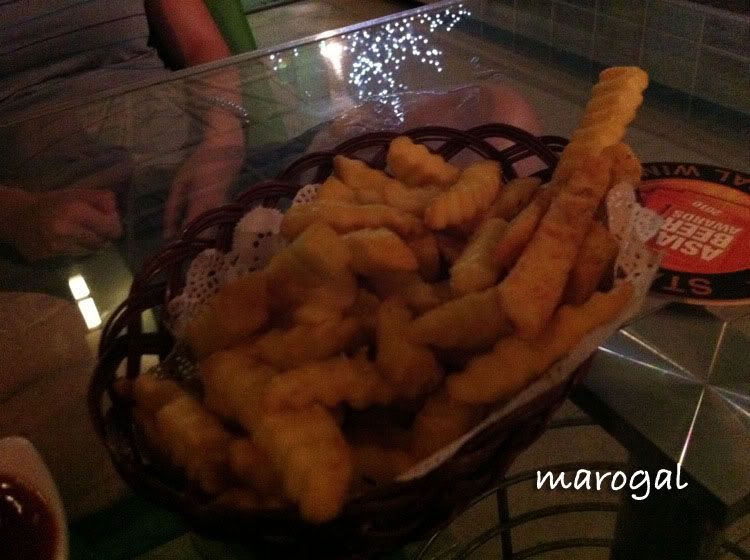 let's cheers gals...!!!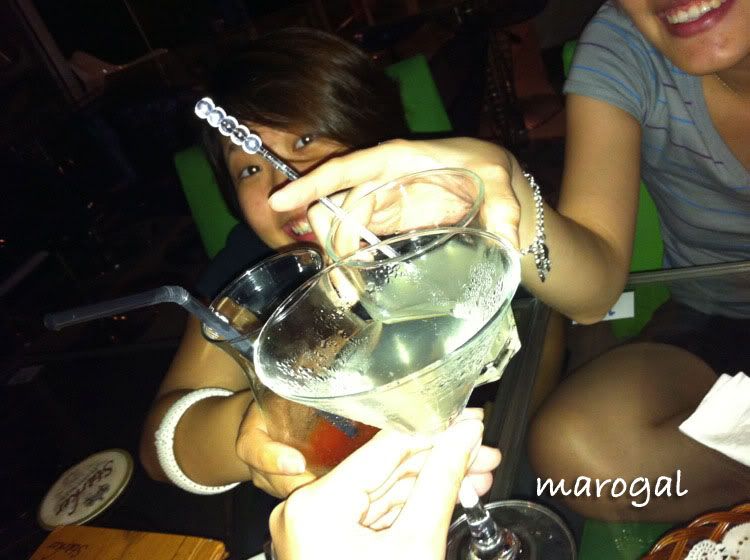 a full and enjoyable saturday... just don't hope sunday to come so fast... coz monday need to go back to work... aiks..