WHAT HAPPEN TO MY SKYPEEEEE???
gosh... skype just suddenly went offline while i was dating online yesterday night !!
sorry i mean while i was chatting with friends on skype yesterday around midnight 12am !!!
the line jus cut off so unusually... then i found myself went offline and never on since then >.<
thought it was just a system down or connection unstable... but until this afternoon i was still unable to log in... aiks... this is terrible...
google on net and found millions of ppl are having the same issue!! oopzz... what happen to skype? gonna close down?? nooooo
i just love skype.... because all calls are FREE.... and especially using iphone to call skype friend from overseas.... wow... save up alot!!... (although recently there is a new app called ''viber'') but skype is both chat and talk....
here are the official twitter message from SKYPE....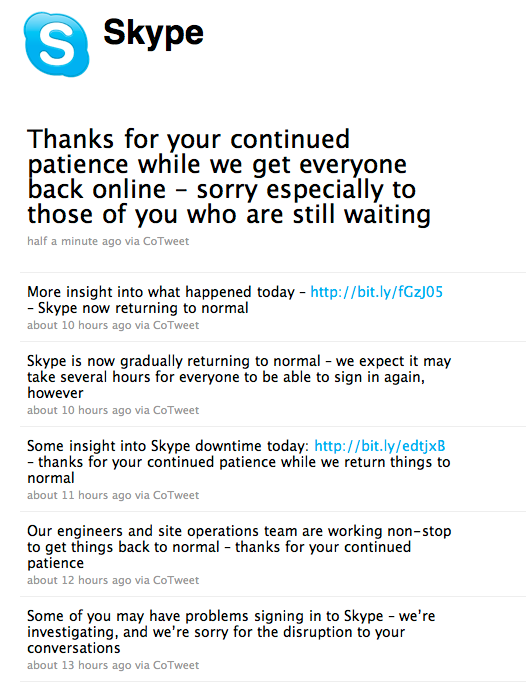 and also the official website's announcement :
hope they can fix it fast..... miss skype so muchie !!!! (until i bounce out to blog coz i have not been blogging for ages..aiks)
-n-