Chinese New Year is coming very very soon. This year is really quite quiet, not much CNY feel although everywhere is so jam all day long.
today don't know what happen, my office pc cannot boot!!! after several on/off the main switch is still the same. so i gave up and do nothing for the whole day... aiks... just did some admin work using colleague's pc for some urgent things.
luckily boss didn't notice i'm ''lepaking'' in the office for the whole day... hahahaa... since i'm so free i need to think of something to pass time leh... at last i decided to make some red packet decoration for the department... made some ''lantern'' but they say is like bird nest... and some ''fishes'' deco in the morning.
in the afternoon after lunch.. we had our annual year
hampers distribution
party.. hahaa start unwrapping the hampers and rearrange them into different groups.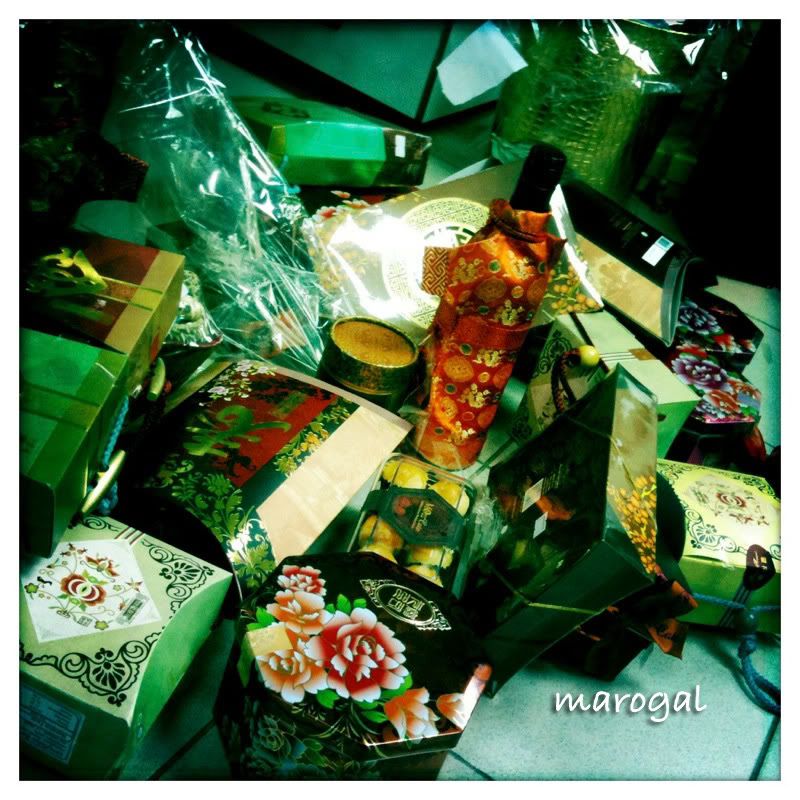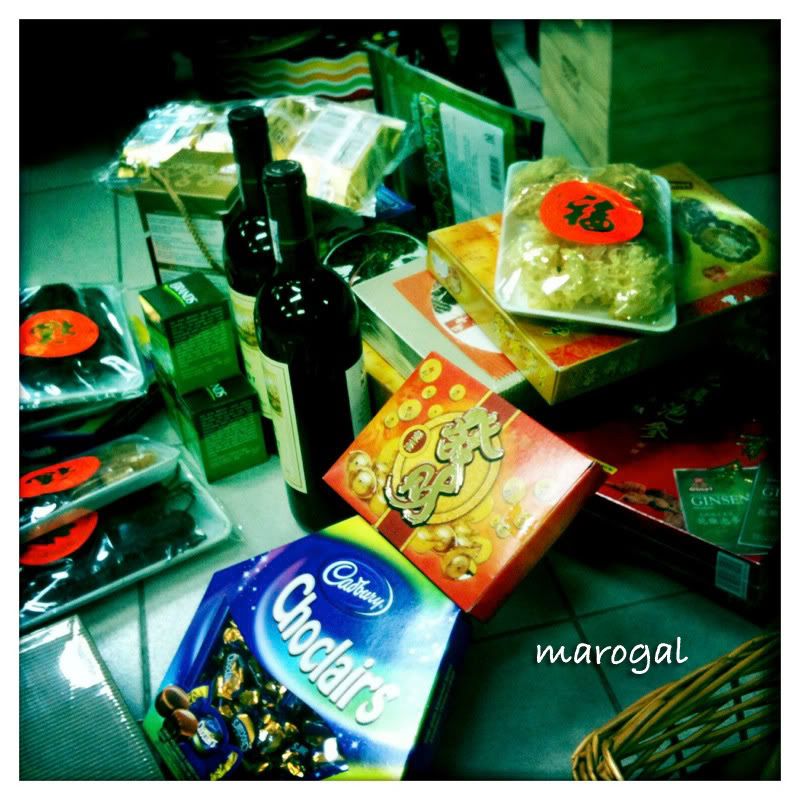 guess what is this??? is huge.... tiger woohoo??? lolz
hahaaa is actually mandarins!!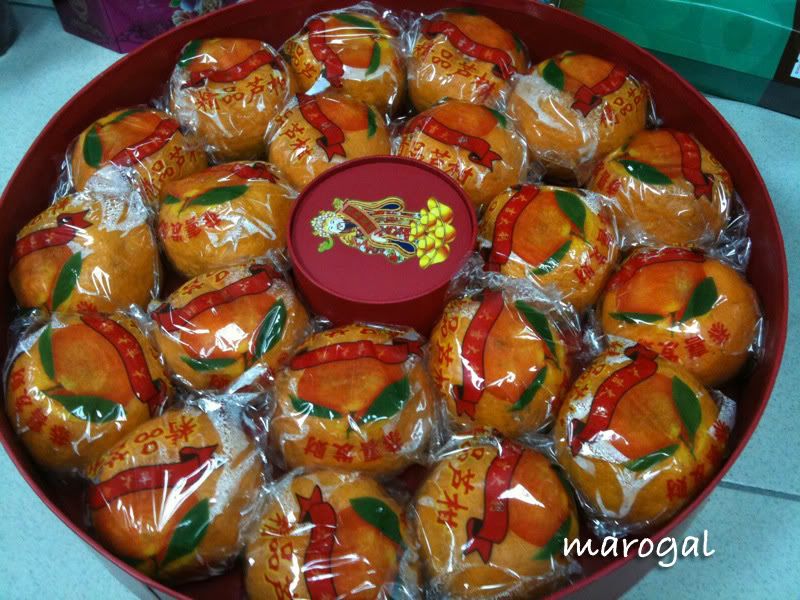 after arranging them... we had lucky draw as usual....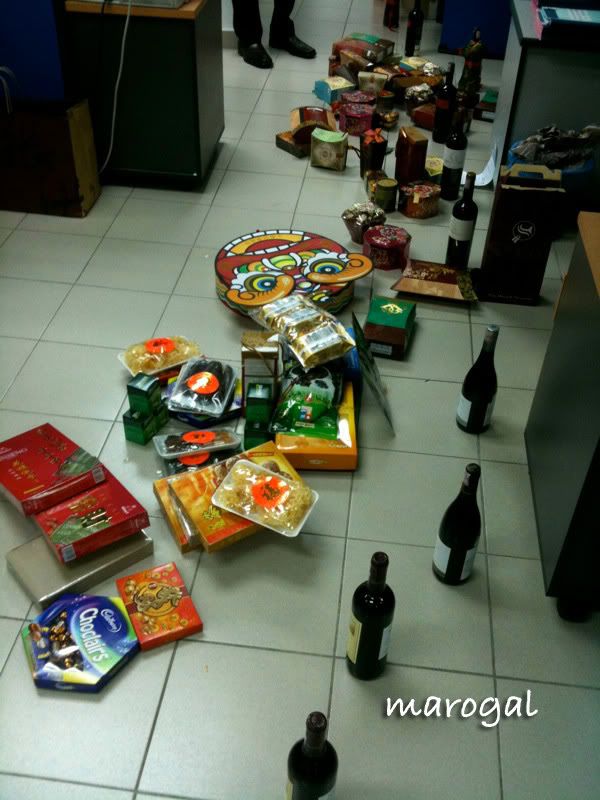 there are these 3 bottles of red wine... they are so cute with clothes on..!!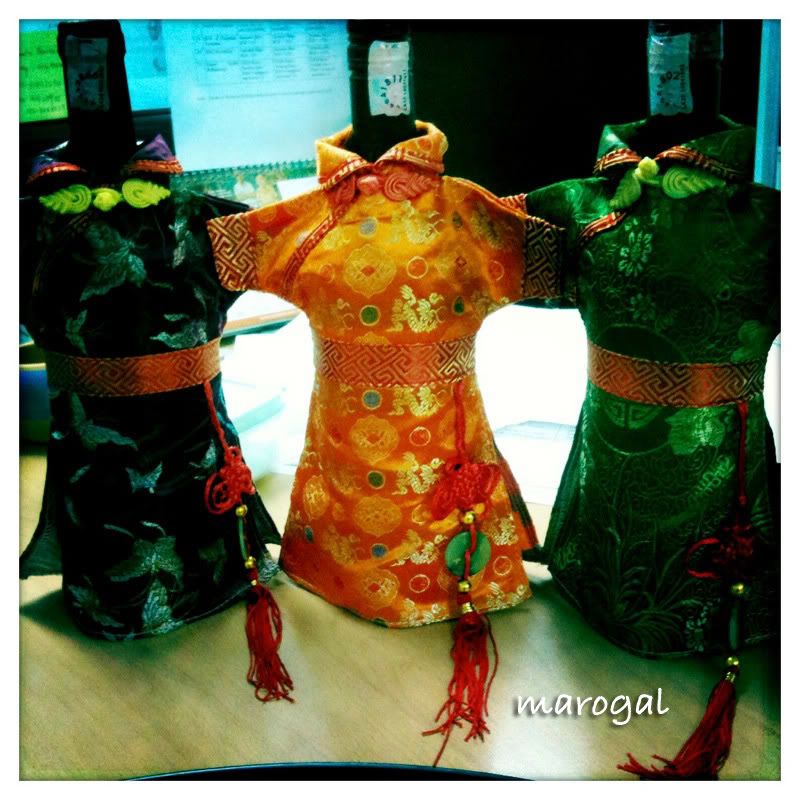 this is what i get from the lucky draw.... lets cheers..!!!!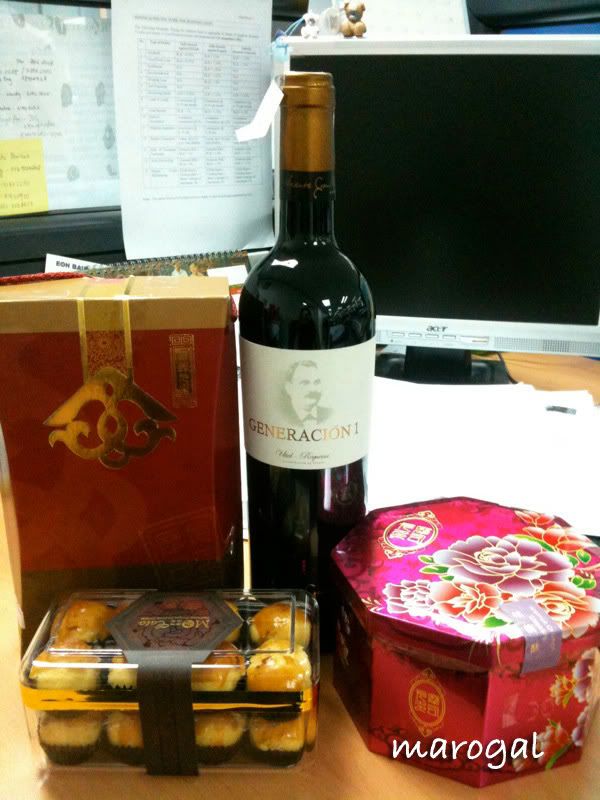 happy chinese new year and wish everybody good health, wealth and prosperity in the year 2010!!!
going back home town tomorrow.... yay =]
-n-