what do you do in the office during the last day of work before Chinese New Year break??
hahhahaa.... what else.....
unpack hampers..!!!!!!
we gathered all hampers .... and start having fun unpacking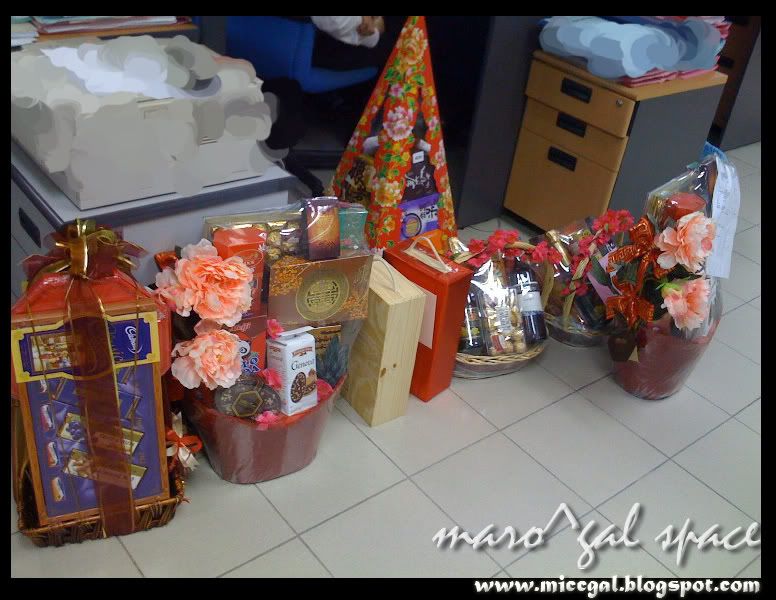 took them all out...... then have to separate into 'groups' so it can be distribute fairly to each colleagues of the department....  but how to be fair??? is really a tough job.... 
this year we are much more careful too... due to the
''X file'' incident
happen last year... we had the birdnest and ginseng box set missing ...     so this year we appoint some ''security guard'' to keep an eye on all the hampers ..!!! ahahhaaa  so serious...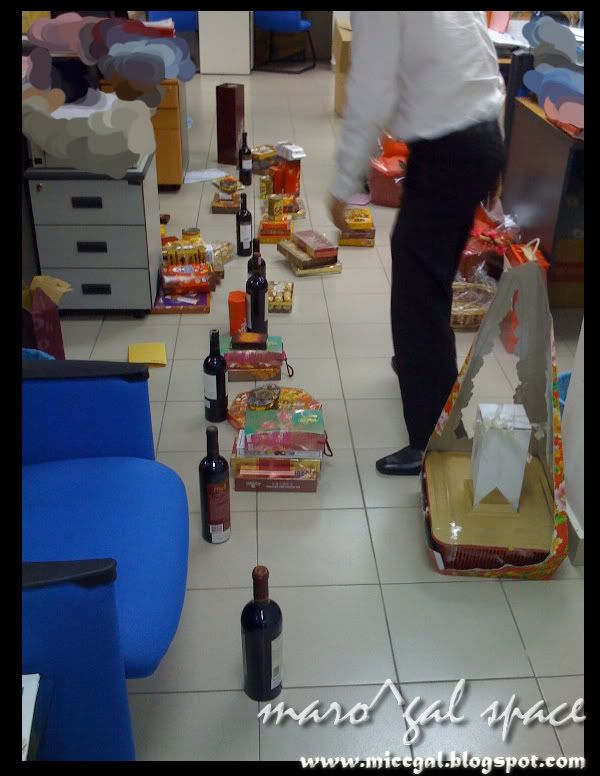 few of us took sometime arranging them... while playing and ''wasting time'' coz no need to work...lolz
at last.... all the groups are packed nicely on the floor.....
this year we have more new colleagues joined us.... so took up the long corridor... HAHhahaa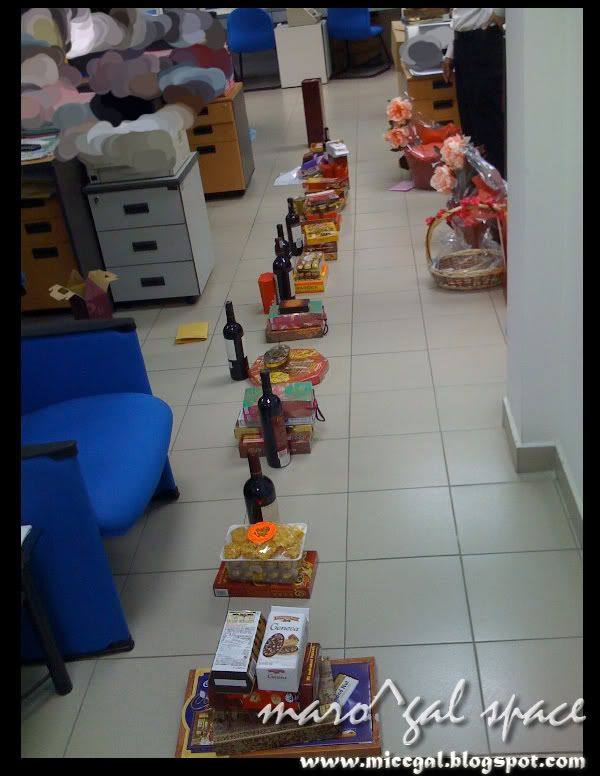 then we numbered each of the ''groups'' and start to draw lots..... 
and each of us have our ''hamper'' to bring home...!!!!   so many bottles of wine but for so many years i never got 1 before... how come i dint have the luck for wine??.. hahahaaa i think i have more fate with abalone.... last 2 years got abalone and abalone sauce.... this year got small abalone.....lolz
happy CNY...!!!