After 11 years gap from the 風雲, here comes the 風雲 II with both the same main cast - Aaron Kwok and Ekin Cheng !!! But change all the female cast.. hahhaaa so bad.
Aaron and Ekin was here on Dec 2, last week in Malaysia with the Pang Brothers (director of the film)
the main purpose of this post is actually to show the pictures of the Premier tickets for tomorrow (Dec 9) !!!.. hahahaa because is quite unique.
sponsored by EON Bank Group...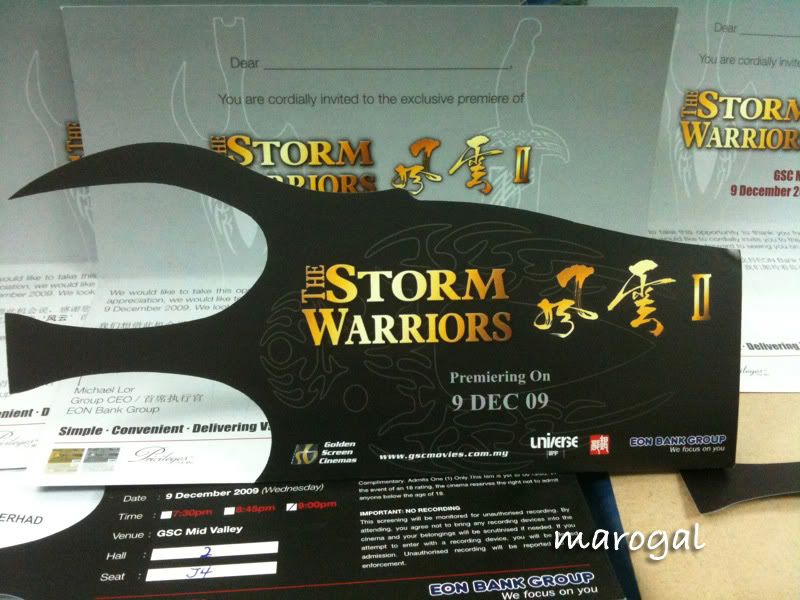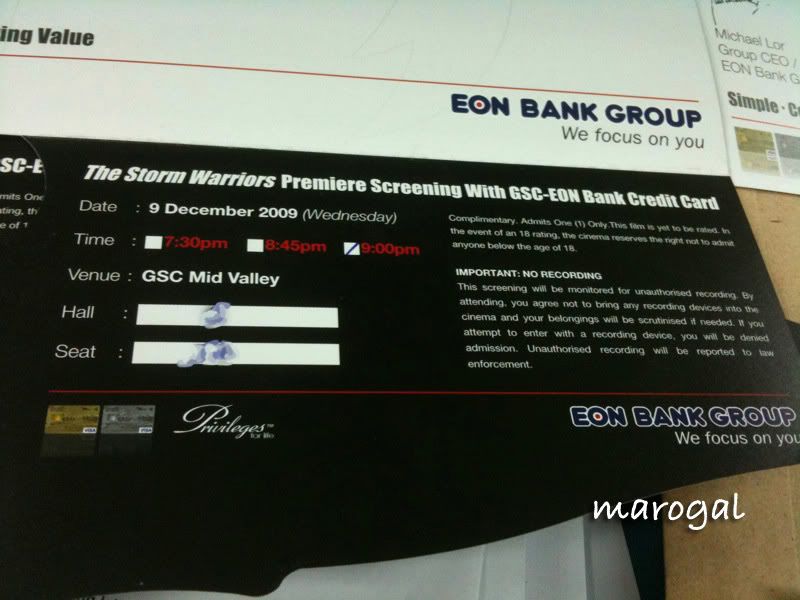 -n-