the only time i enjoy sleeping is during weekends....!! ahhahaa can sleep very late at night and wake up during noon...
today went to Pak Li Kopitiam @ Kota Damansara for bunch with mum
Curry Chicken with Bun... so nice gave us drumstick.. the taste is quite good but wonder why no potato. hahhaaa
okok requested too much
... (太多要求)
i order the Mamak Fried Mee... its not good in looking.. but once a bite you will love it... why? coz it taste like fried CRAB !! yes is seafood taste !!!... i don't know why but at last mum found the answer... its because they fried it with the ''green leave'' which normally ppl used to cook with crabs... hahhaaa
(see the dark green thingy?? not the lime pls) is the green leave .. its kind of the 香料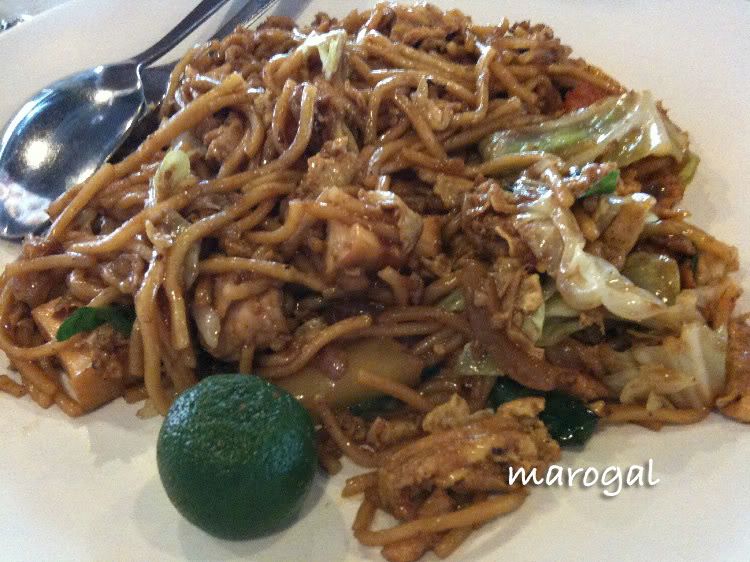 then we went to the Temple for pai pai (拜拜) today is 觀音誕 (Guan Yin's birthday)
there is a lot of ppl ahhhhh!!!!...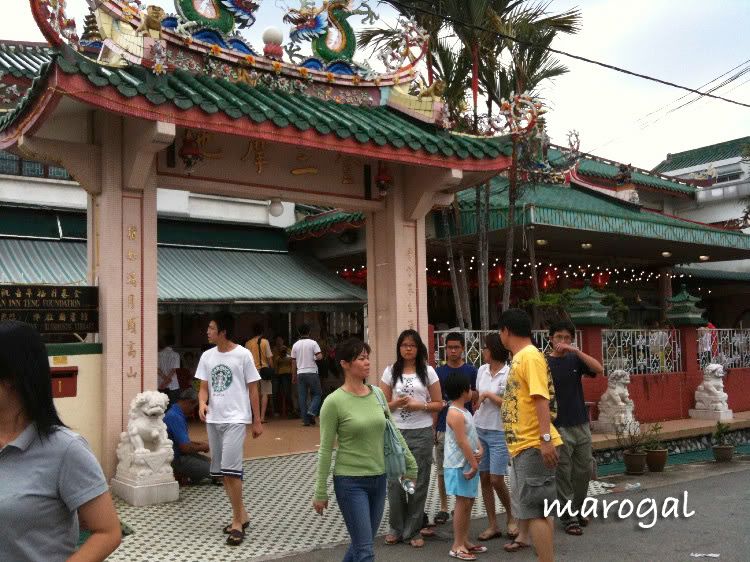 they have a huge place for ppl to eat vegetarian food too.... but we din't try because we eaten already
a monk gave me a wisdom path (心經) card

觀自在菩薩,行深般若波羅蜜多時,照見五蘊皆空,度一切苦厄。
舍利子,色不異空,空不異色,色即是空,空即是色,受想行識亦復如是。舍利子是諸法空相,不生不滅,不垢不淨,不增不減,是故空中無色,無受想行識,無眼耳鼻舌身意,無色身香味觸法,無眼界,乃至無意識界,無無明,亦無無明盡,乃至無老死,亦無老死盡,無苦集滅道,無智亦無得,以無所得故,菩提薩埵。依般若波羅蜜多故,心無罣礙,無罣礙故,無有恐怖,遠離顛倒夢想,究竟涅槃。

三世諸佛,依般若波羅蜜多故,得阿耨多羅三藐三菩提,故知般若波羅蜜多是大神咒,是大明咒,是無上咒,是無等等咒,能除一切苦,真實不虛,故說般若波羅多咒,即說咒曰:「揭諦,揭諦,波羅揭諦,波羅僧揭諦,菩提薩婆訶。」