Don't feel like writing anything about this movie actually... hahhaaa went to watch this in March with friend one weekend....
but all movies are full so we picked this - Burn After Reading.... at least got Brad Pitt to watch..lolz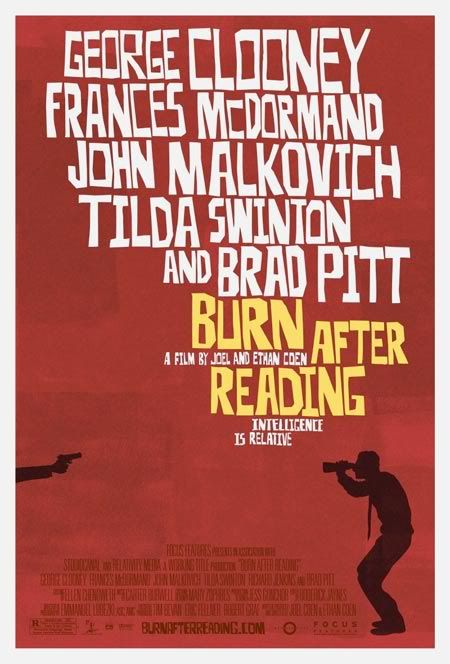 BUT... i really can salute this director.... coz i totally don't know what movie is this... hahhaaa from the minute the movie starts and the seconds it ends.... i really can't any main point or any story from it.... the movie just started very blur... and end like that.... =.=''
and the worst is... Brad Pitt is just like a small little potato in the movie.. and he just died very sudden in the middle of the story like an ''ant''.... (nobody bother about his death)... >.<... while the movie continue...
when the movie end.... me and friend just look at each other.... har..!! finish already ar??.. . hahhaaaa
by the way... i think is just a some sort of ''Comedy'' movie... which i never watch before in the cinema.... hahahahaaa no story... no bone.. no nothing at all... just go in and laugh (actually not much funny scenes also) and sit and enjoy the air conditional.... hahhaaa may be i just don't know how to appreciate this movie bah.....
oopzz... the worst movie of the year..!!
some screen shots on Brad Pitt in the movie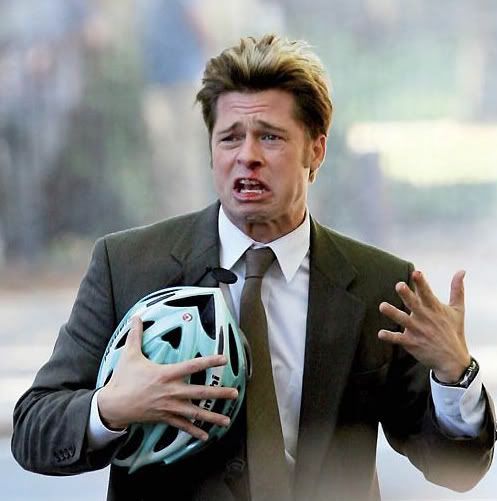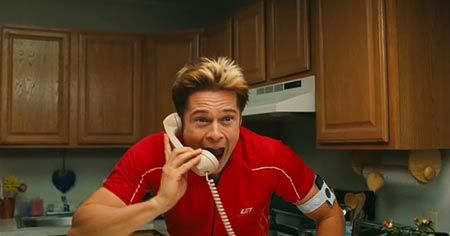 Found the
sypnosis
from the
official web
, may be you can have an idea of it
a comedy thriller from Joel Coen and Ethan Coen. At the headquarters of the Central Intelligence Agency, analyst Osborne Cox (John Malkovich) arrives for a top-secret meeting. Unfortunately for Cox, the secret is soon out; he is being ousted. Cox does not take the news particularly well and returns to his Georgetown home to work on his memoirs and his drinking, not necessarily in that order. His wife Katie (Tilda Swinton) is dismayed, though not particularly surprised; she is already well into an illicit affair with Harry Pfarrer (George Clooney), a married federal marshal, and sets about making plans to leave Cox for Harry. Elsewhere in the Washington, D.C. suburbs, and seemingly worlds apart, Hardbodies Fitness Center employee Linda Litzke (Frances McDormand) can barely concentrate on her work. She is consumed with her life plan for extensive cosmetic surgery, and confides her mission to can-do colleague Chad Feldheimer (Brad Pitt). Linda is all but oblivious to the fact that the gym's manager Ted Treffon (Richard Jenkins) pines for her even as she arranges dates via the Internet with other men. When a computer disc containing material for the CIA analyst's memoirs accidentally falls into the hands of Linda and Chad, the duo are intent on exploiting their find. As Ted frets, "No good can come of this," events spiral out of everyone's and anyone's control, in a cascading series of darkly hilarious encounters.
my ratings: 1 /10