so fast... 15 days of CNY is ending.....  tonight nothing to do...
went out dinner with Sing Leng, Jing & Bf and the Bf's fren for dinner..
when we just reached there... there was a lion dance in the restaurant... hahhaaa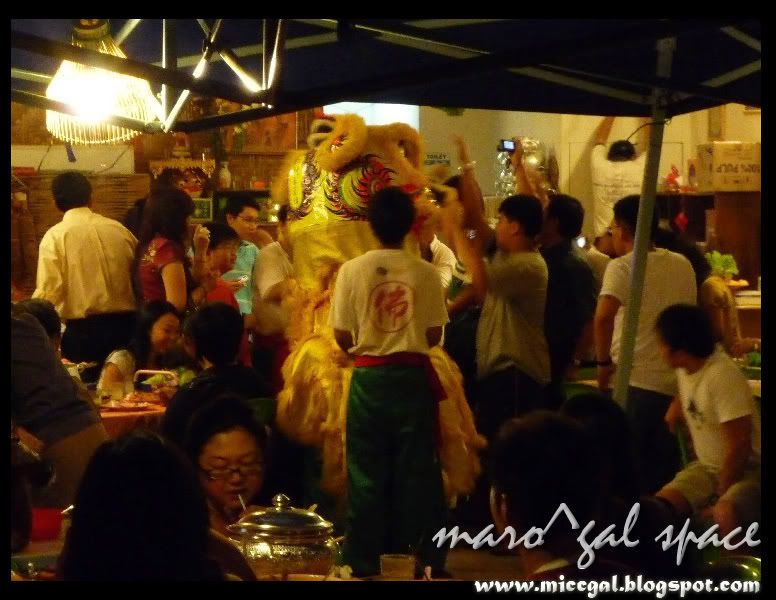 but luckily they is open for business... the lion dance took around 15mins only...
all the customers stop eating to watch it.. haha
at the end got fire crackers too..!!!!!
they put it on the long ladder..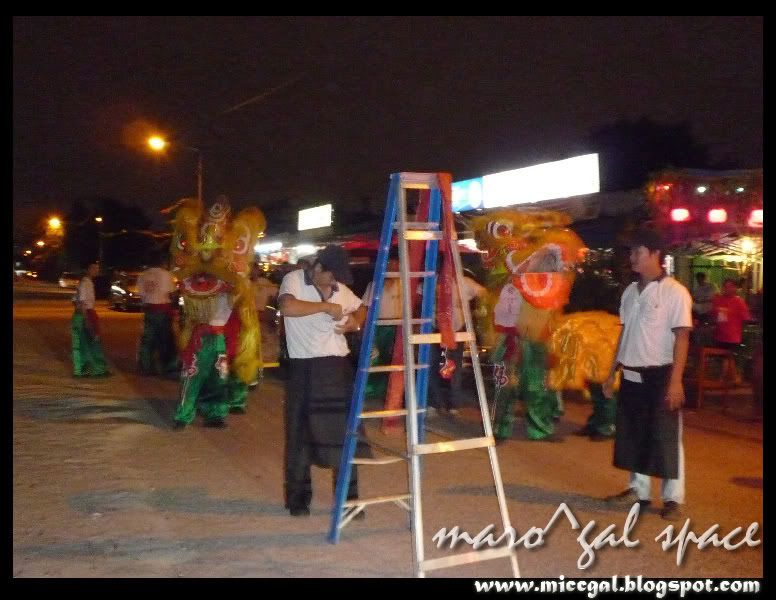 too long never see fire crackers..!!! forgotten is so LOUD..!!!! i stand so near to take pictures... i'm total ''deaf'' after that... need some time to recover....  =.='''
jing and me..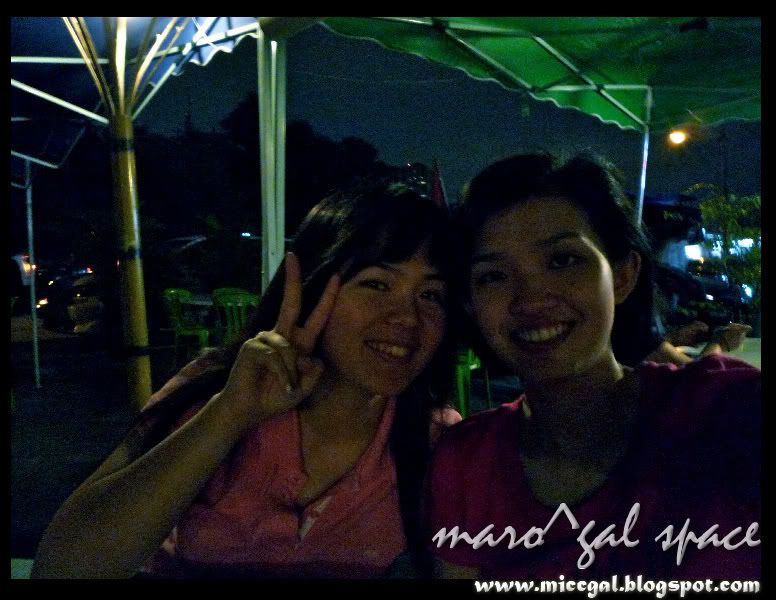 some famous dishes we ordered.... nice try...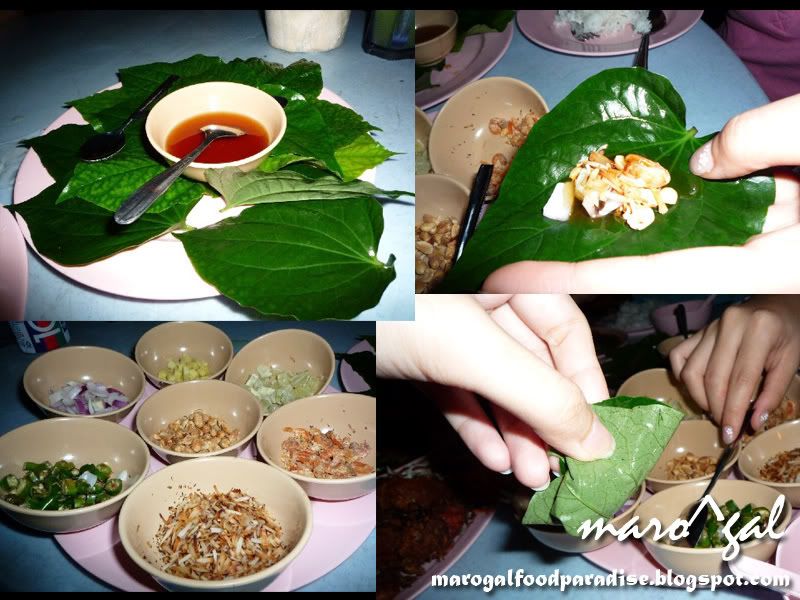 its spicy... luckily i still can eat... hahahhaa
love the (nangka) water chestnut dessert....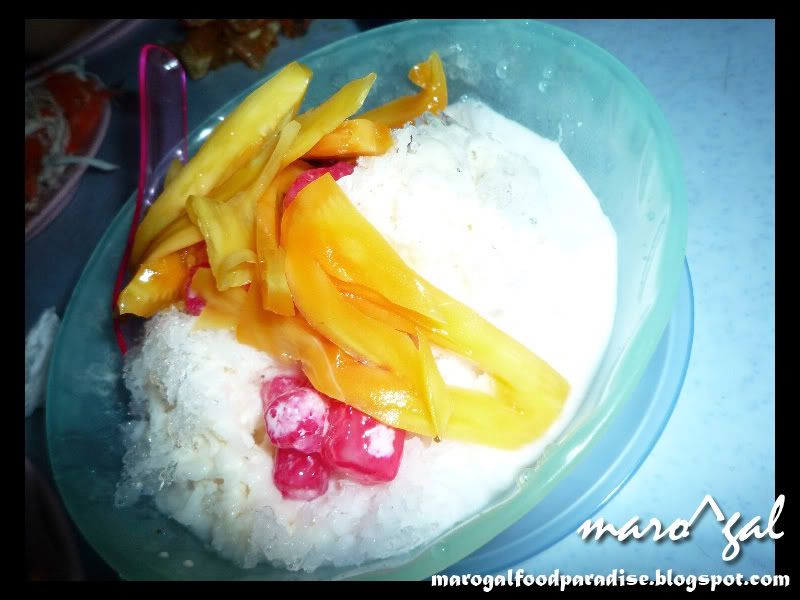 further food and information about Khuntai Restaurant can be found 
here
. 
we had a very full and satisfied meal.. hahhaa    
lastly... HAPPY CHAP GOR MEH...!!!