last weekend... went out with sing leng..
(she ask me not to call her leng jie.. hahaha becoz she don wan to sounds old with the ''jie'' behind)
we went 1U to hang around..... and had our dinner at
Lam Mee Ya
... just newly open @ 1Utama.
we ordered the original Lam Mee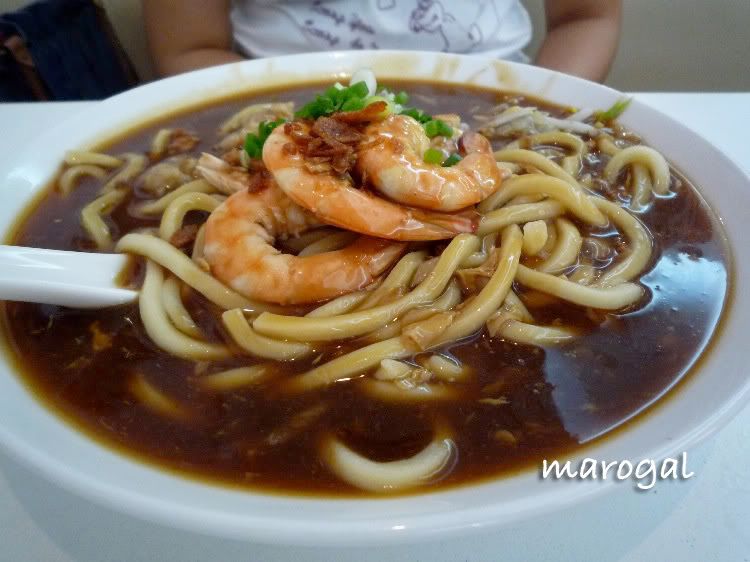 fresh mushroom Lam Mee (i love goooo !)
and a side dish from the set - meat balls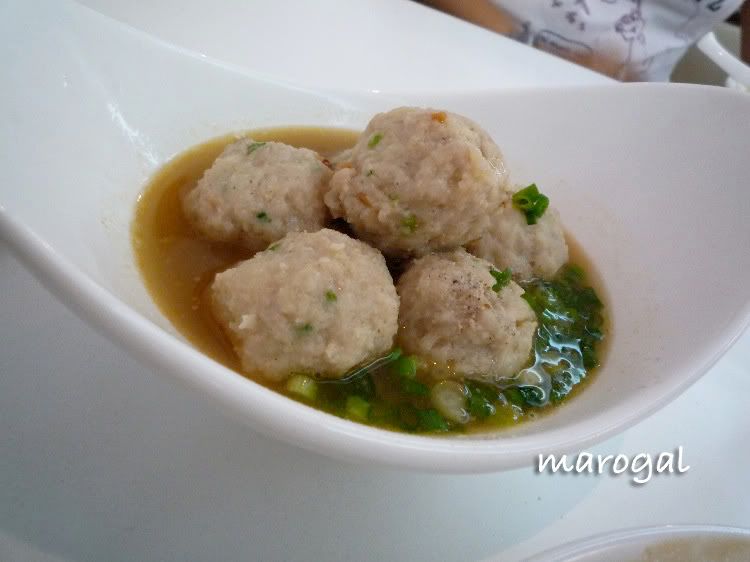 gosh... eat till soooo fulllllll.....
after dinner we went for a movie ~
Bride Wars
...   the movie is nice... 
on sunday night.... went out Yam Cha with Jean, Hahaha and Chris @ KL 
the
Wings Music Cafe
 ... there are ''singers'' ooo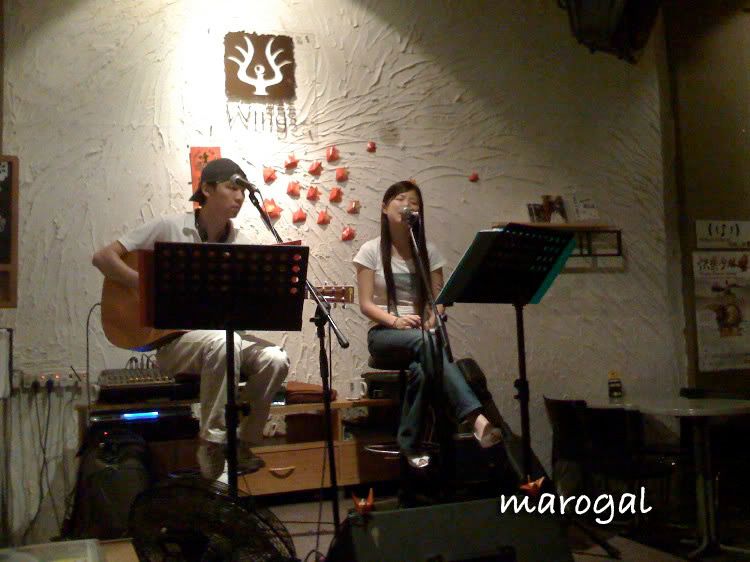 we took the pictures at the same time... but Jean's got flash..!! =.=''  hahhaa end up over ''exposed''  
''thousand fingers''... hahhaaa
got my chocolate milk tea with pearl jelly 
we played uno... the whole night non-stop.. hahahaaa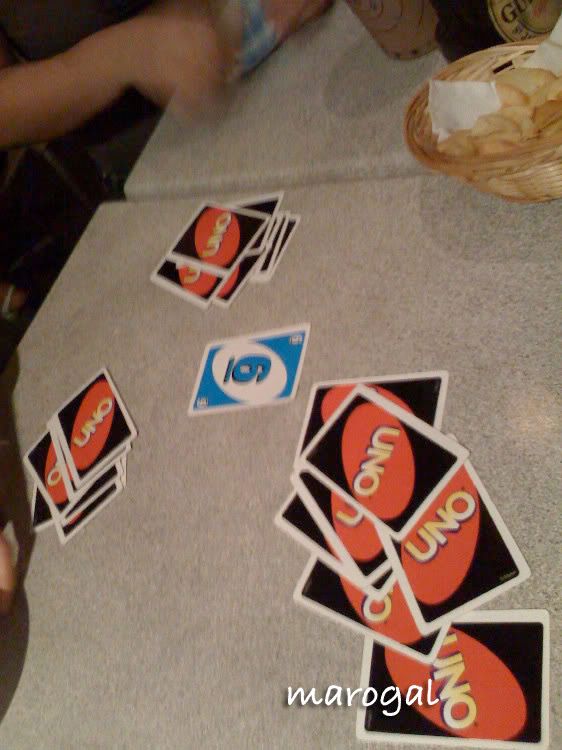 mushroom soup...
let me guess... i think is honeydew milk tea pearl and  ice honey tea.... hahhaaa  (can't rmb)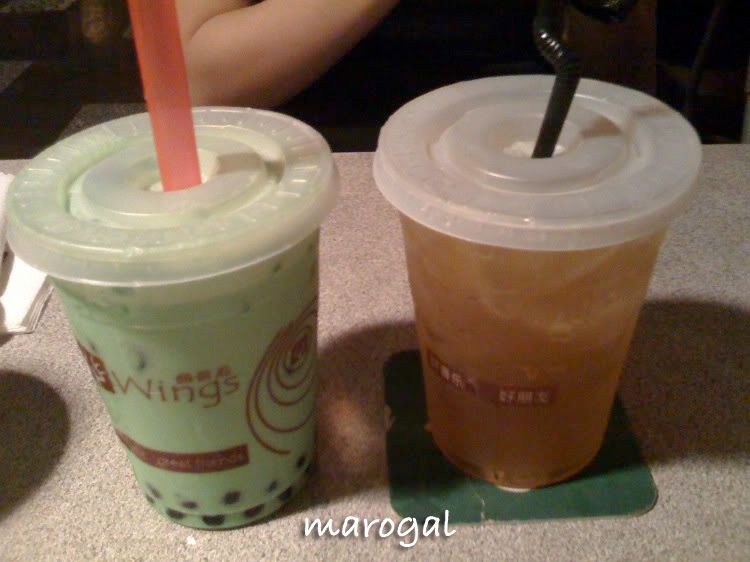 after start working.... weekend will be the only days to keep watching (tv/movies).. keep eating and drinking... hahhaaaa  enjoy the freedom away from work....
-n-