my
first mac
was purchased from
epicentre @ pavilion
. Basically all my macs gadgets are bought from there... hahaaa
epicentre is holding a
''Mac + iPod Discovery Week''
for its 1st anniversary celebration at Pavilion from 13th to 16th November 2008.
i grab a fren and went to pavilion today... it was so crowded... 
there is a mini cooper there... purchase a mini cooper and get an ipod touch for FREE... =]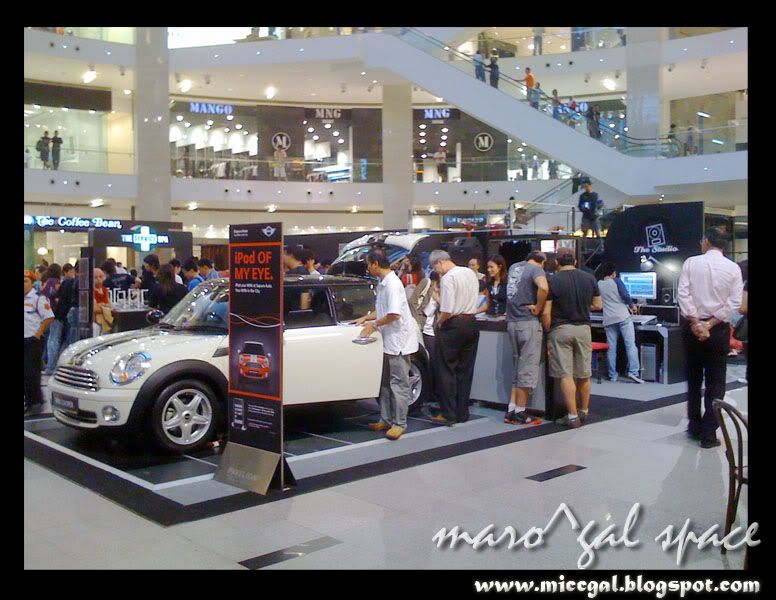 they provide a 'service spa' for all kinds of apple gadgets.... but not IPHONE... =.=''
most interesting corner...  Ipod test drive ... you can loan any ipod for 2 hours FREE... just provide your IC for photostat... and gave them a ''doggie sign''... tats all...  so me and fren loan a ipod nano and ipod touch to play...... but but but!!! forgotten to take pix on them... (too excited =.='')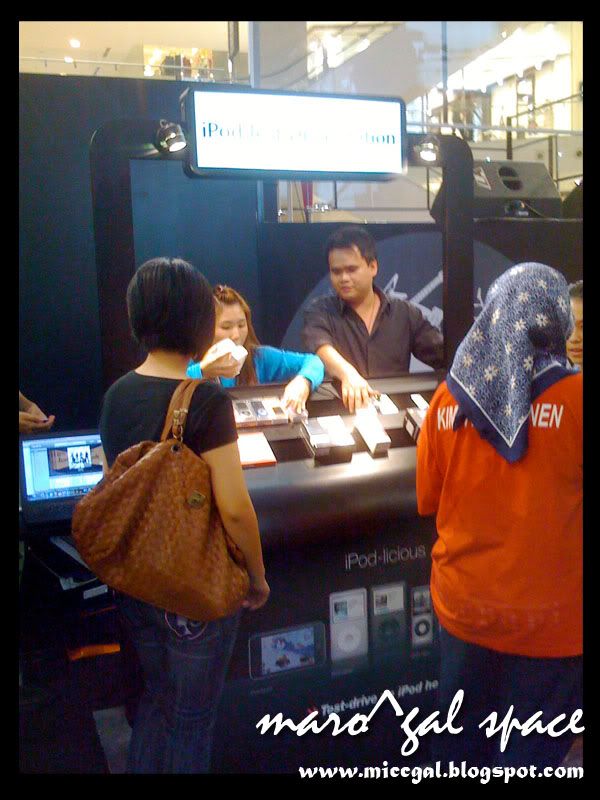 accessories for sales ... 
this pix taken while both of us seating at the staircase... and ''playing'' with the nano n touch.... lolz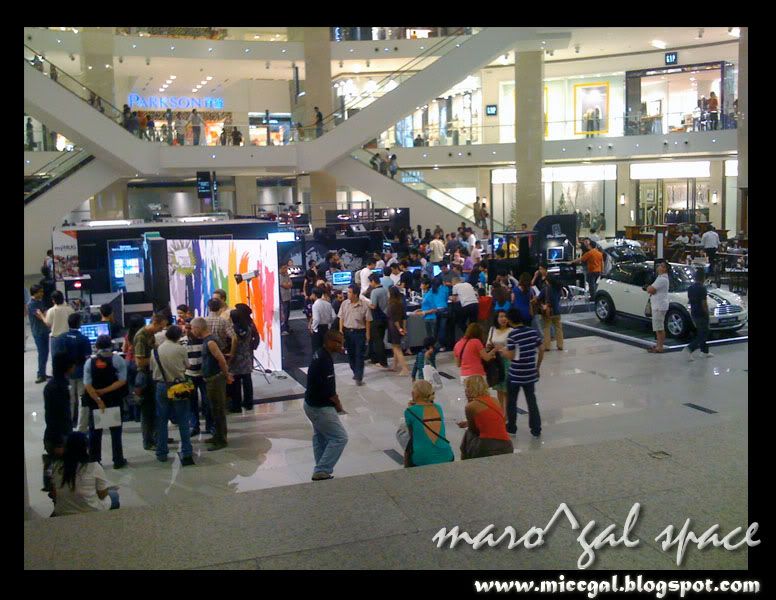 a pix from top.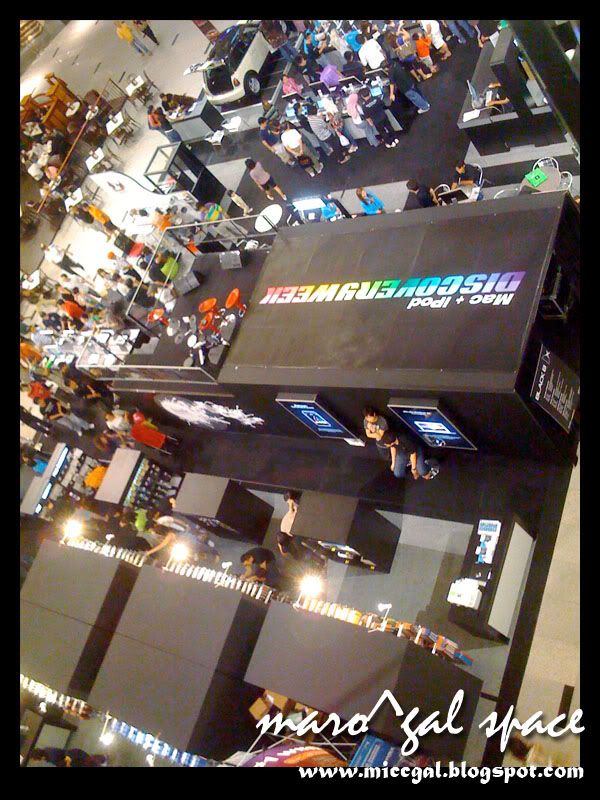 i was struggling whether to buy the universal dock and car charger for my iphone or not. but i left the mall without anything because i stop myself for spending !! hahaaa.. must save...   
don't know i can stand for how long... but is not a necessary to get them yet.... i will wait.... hehehe   
EpiCentre
Lot 5.24.05 Level 5
Pavilion Kuala Lumpur
168 Jalan Bukit Bintang
55100 Kuala Lumpur
-n-