** wasnt been blogging these days... becuz i was tired and so lazy .... hahhahaaa**
Our department had a PIZZA farewell party at office yesterday for Emma...
We order for Dominos Pizza delivery........!!!   got the buy 1 free 1 promotion... is so worth it...  they just in time 10mins before our lunch time....the pizza delighting smell just ''killing'' everyone before the ceremony starts... lolz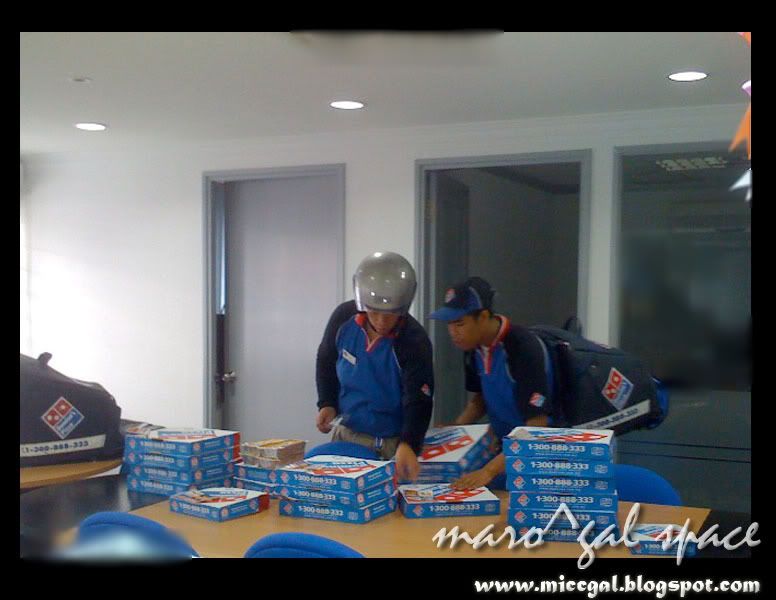 we had the party with another department so is was so crowded.... everyone start to grab their pieces of pizza !!...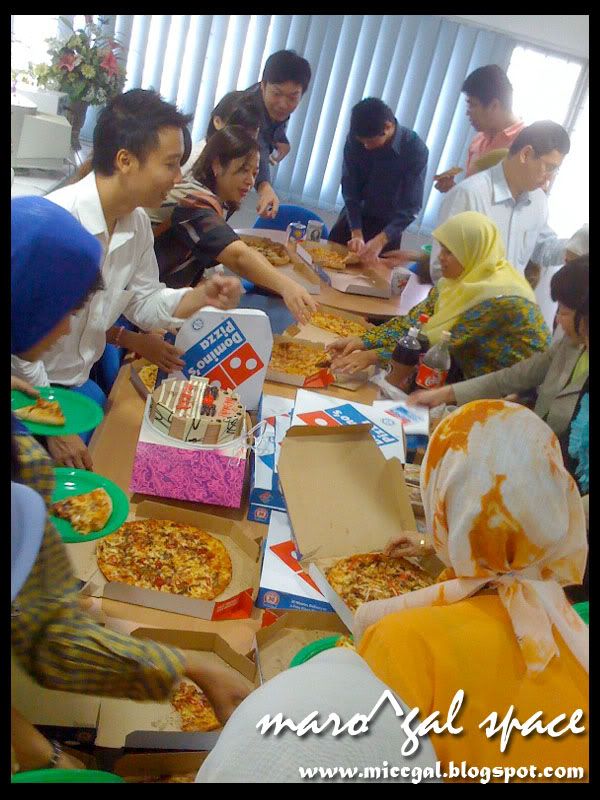 i was unable to stuck in.... so just take pix 1st la... HAHhahaaa   cant even see the food jor.. 
the cake from Emma....  de clerk of our department
she was been so helpful to us and reduce many of our administration work...  hmmm hope we dont have the hard time teaching the new clerk to do the work...
she actually requested for transfer to another branch for 2 years alr... finally she got it approved... =.=''  cos is very troublesome for her to work here since she is staying so far far away.. every morning have to change 2 buses and a LRT to reach office... gosh.... somemore she is pregnant now... 
she gave her farewell speech with tears.... kesian... miss us so much ar.. hahHAHhaaa   but cant help stay too far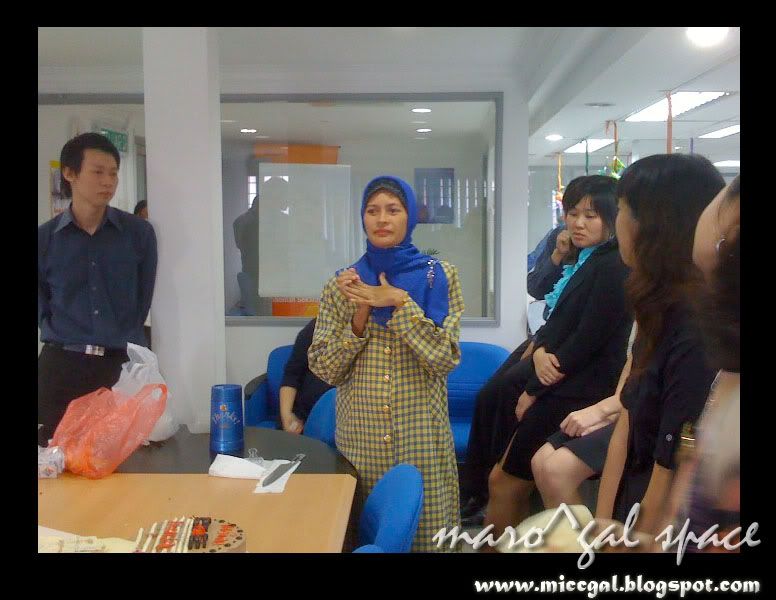 a pix with her for memory..... and we bought her some baby's hamper.....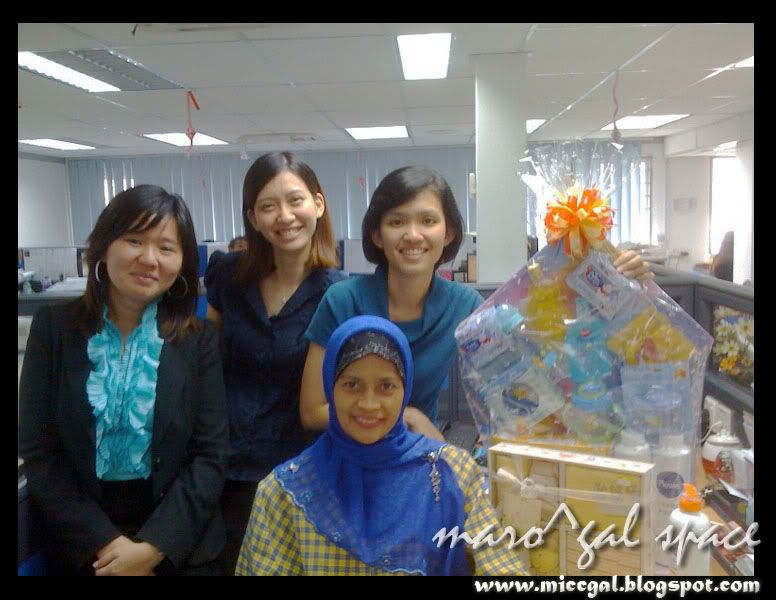 thankx emma.... 
-n-