so fast time flies, now come the mooncake festival.... 
that day went 1Utama with my parents to buy mooncake for gifts. 

1U - old wing has a mooncake fair.. every year there will be alot of mooncake stall there selling mooncake, lanterns and mooncake cookies. 

hahaa at the centre there is a super huge ''lantern'' but looks more like decoration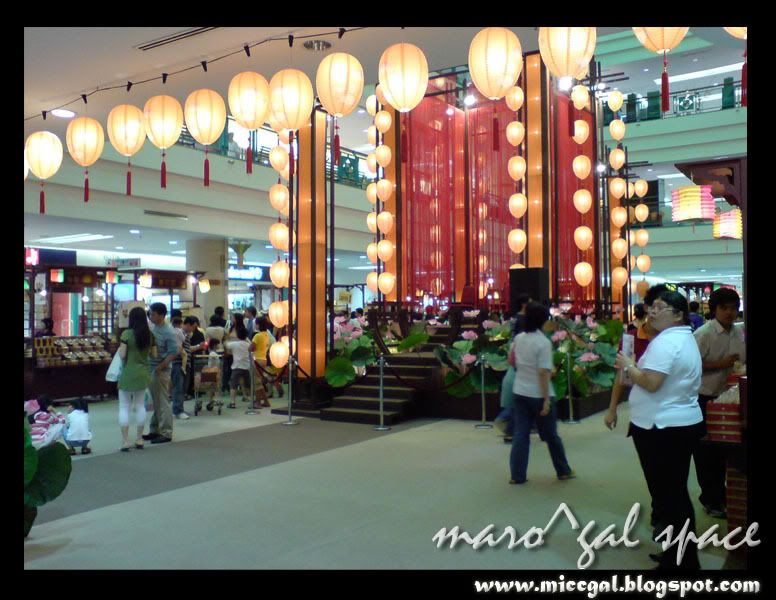 the crowd is terrible...  get the chance to grab their mooncakes. J-card member got discounts..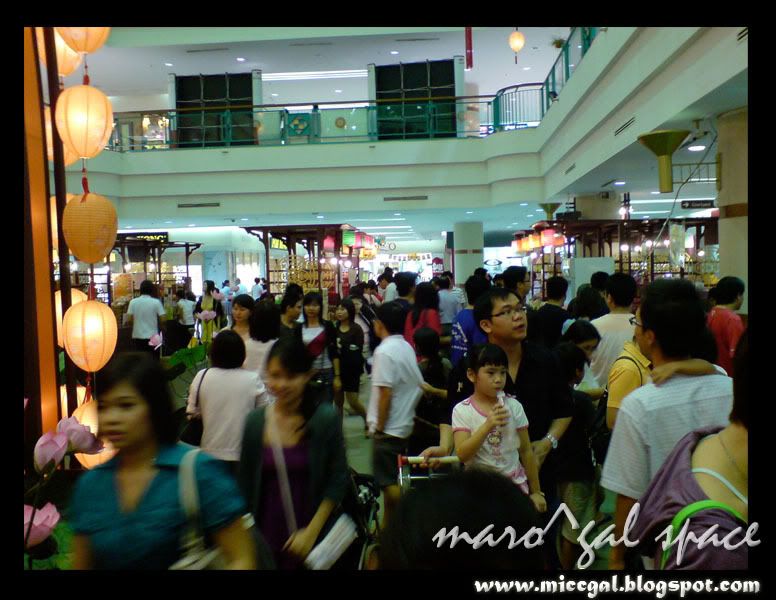 usually ppl will look look see see even touch touch .. haahaa ... and this is when the sales girls will look --- ''duh... hey mister you want to buy or not? ''  lolz
lantern stall..... (i dono that guy ''passerby'', just happen to be in my pix hahaha)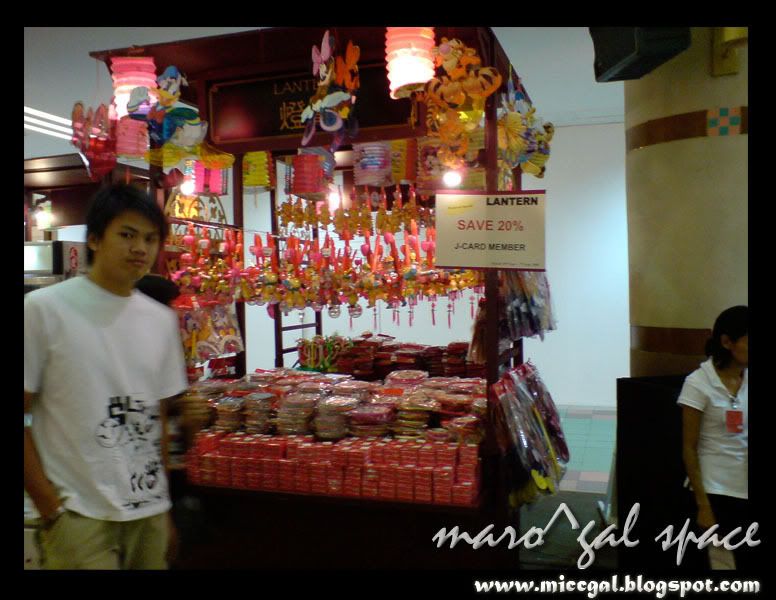 they even have a cook and oven there to make fresh ''kai chai peng''... hahhaa the sifu stand nicely ready there,  i dont want take pix also cannot la... 
but i feels that this year the festival mood is not so strong like previous years already. The economic not so good, ppl buy less things even mooncakes. my office this year the mooncak received even reduce by half leh. 
hope economic is going better.... everyone is happy and healthy.... 
lastly....
HAPPY MOONCAKE FESTIVAL
...!!!!!
-n-