Last weekend again... hahaa a few post on last weekend tho... Its just because many things at happening at Pavilion last weekend. =]
Bell & Ross roadshow booth at the main entrance of Pavilion!! Something catch the eye of public is 4 ''statue'', which I thought from far, standing infront of the booth. They are actually real live person actually, wearing in full suit of army pilot?
(or just pilot)
costume.. All very leng chai and leng lui (Handsome and Pretty!!) basically because they are foreigners.
Spotted the F1 cars at Fahrenheit 88!! Saw one of the posters, Rain (Korean Artist) is gonna have a concert/ perform during the Malaysia F1 Grand Prix oh...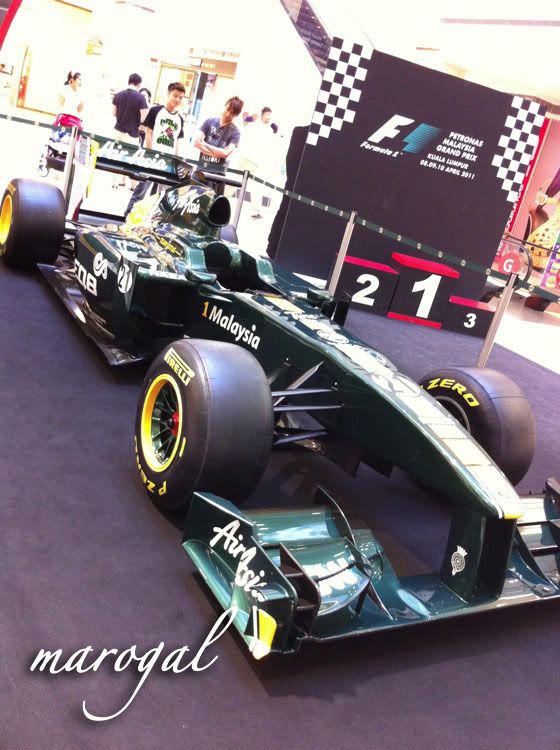 Then here comes the main topic.... Porsche !!! Everywhere around Bukit Bintang Entrance of Pavilion. Line-up at the side of the road.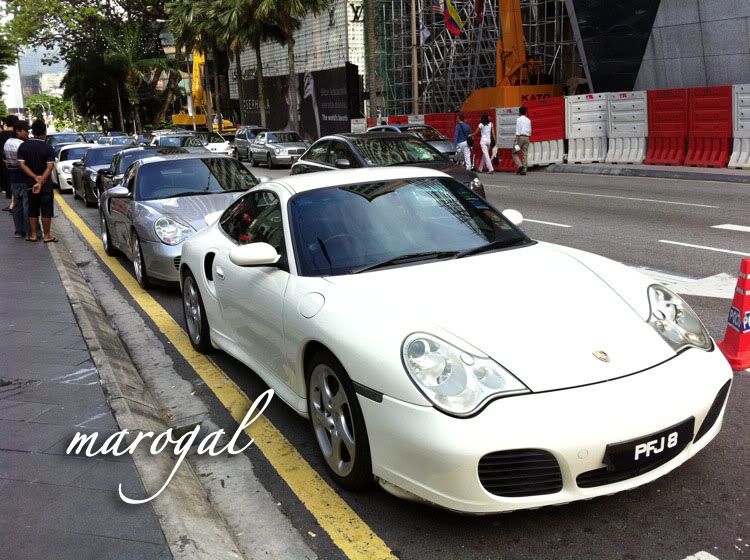 Inside the walking path, beside the water fountain.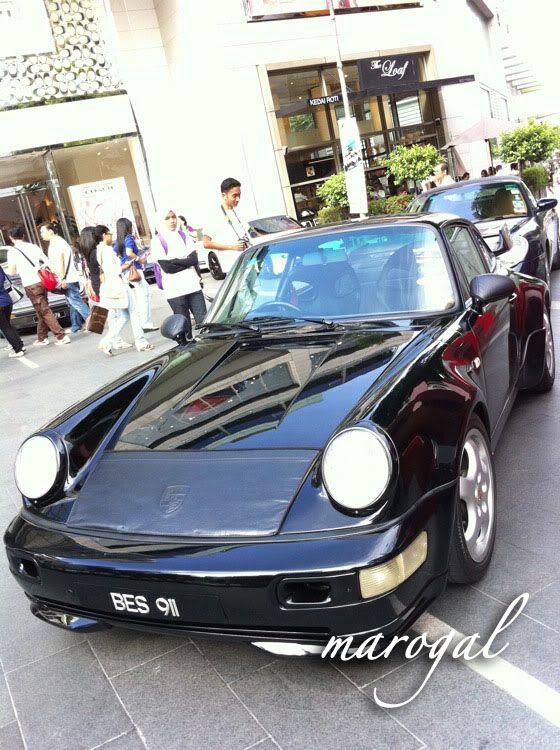 Infront of Royal Selangor outlet... Actually i suspect this Porsche is organized by Royal Selangor, because i see many ppl crowded inside like having a high class party... woohooo... (just a guess)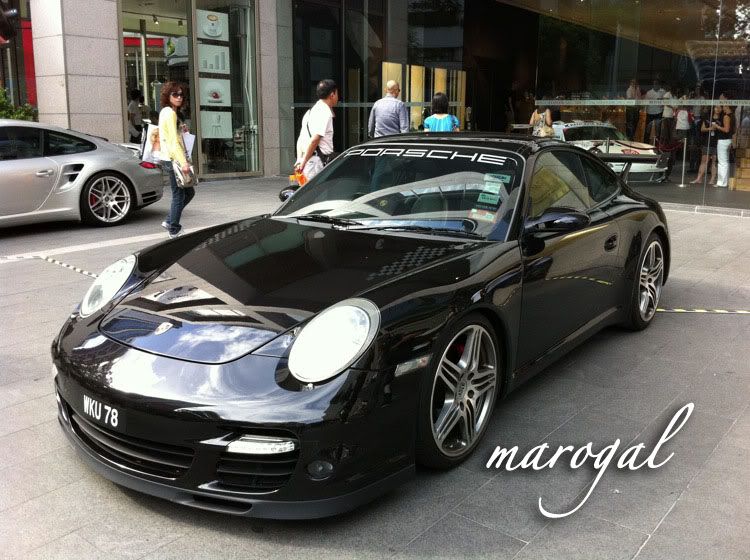 Here there is another row of Porsche !!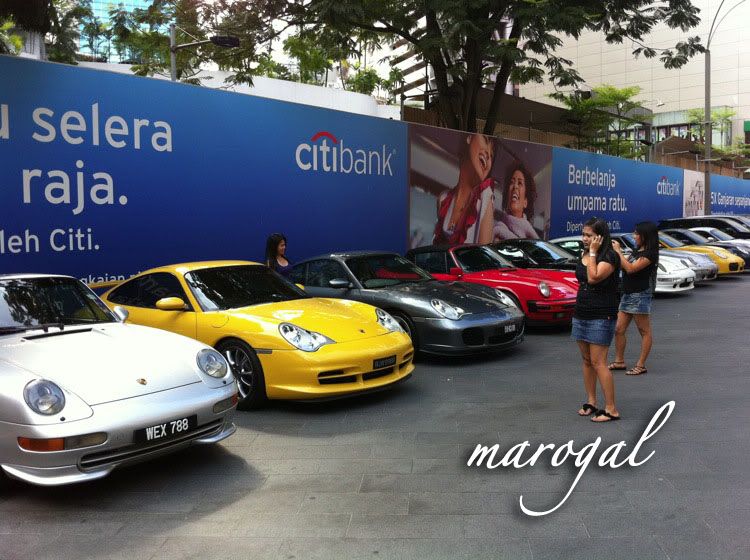 All kinds of Porsche... How wish one of them is MINE...!!! Okay i'm just dreaming... hahhaa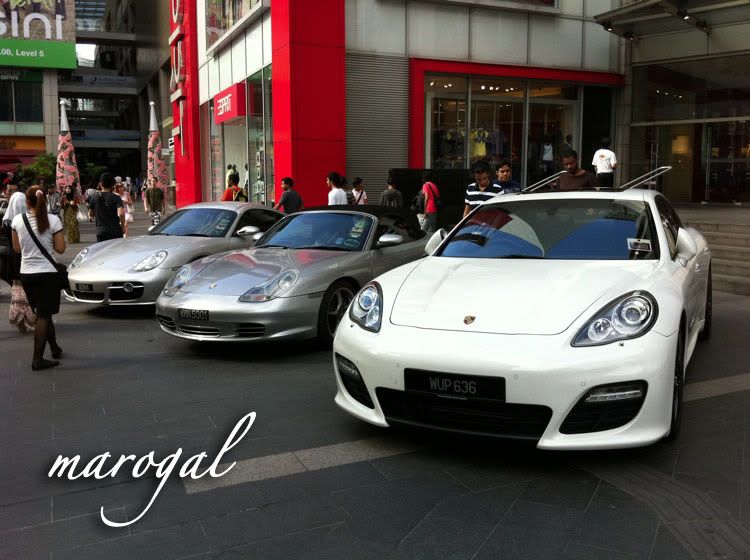 When I was leaving KL at the evening... passed by this Porsche outlet just further down from Pavilion. There is a grand party in there.... !! Must be where the Porsche at Pavilion come from, with their client's Porsh too....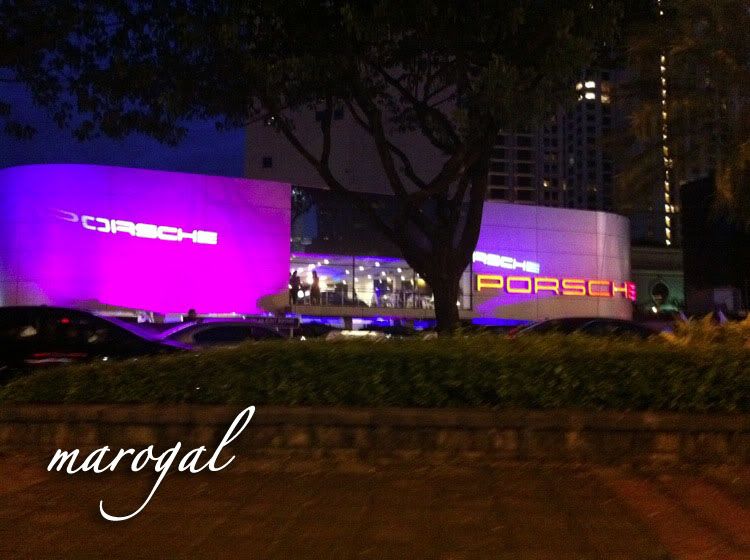 Just had a eye wash of Porsche cars as this is my first time seeing so much Porsche at once all right in front of me... so near yet so far.... (to drive it)... hAhhahha
-n-