Went to 1 Utama for lunch last Saturday... and saw a Mitsubishi Electrical roadshow at the centre court...
their spoke person, 李司棋 Louise Li, will be here in 1Utama too!!!
so i waited for her to appear before i go for lunch since the host announce that she will be out soon in 10 minutes.. hahaaa can shoot some pictures... although i'm not her fanz... but I also watch alot of her series since small leh.... especially the longest series - 真情... she act as 善姨 ! and the recent in 溏心風暴 (大契) & 家好月圓 (荷媽) and the latest 珠光寶氣 (mother of the 3 daughter).
but get cheated by the host..!! ''荷媽'' came out almost 20 minutes later... hahhaaa after a few quiz to the audience and a very long dancing ..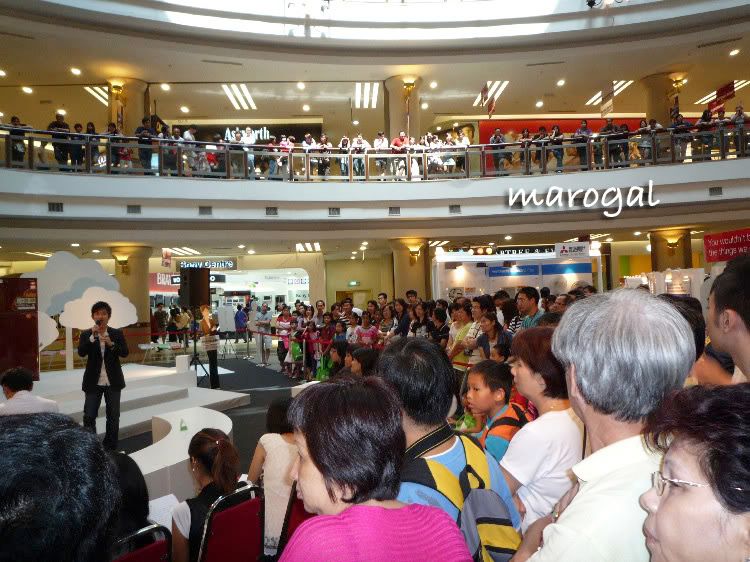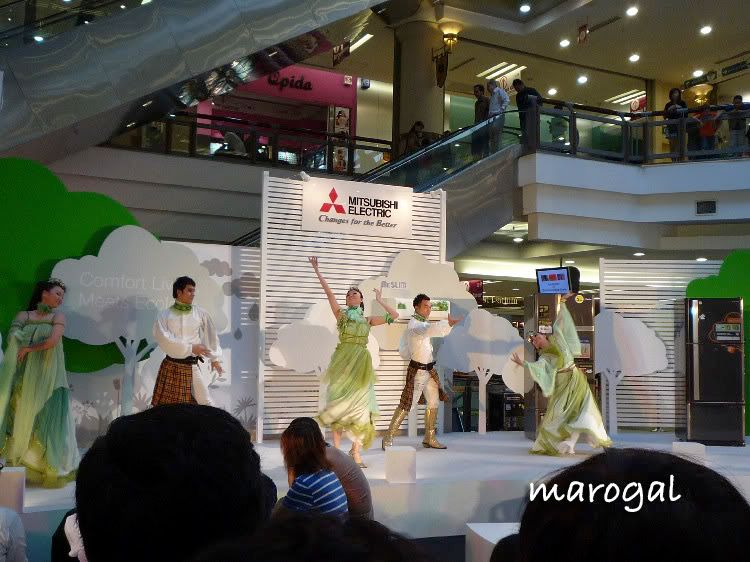 the dancers... dance while promoting the Mitsubishi refrigerator and air-con... hahaa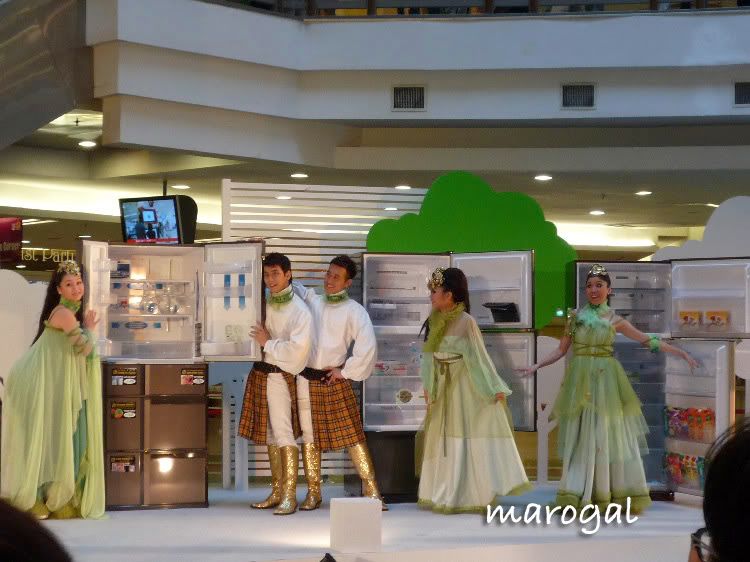 at last... 李司棋 is here..!! she started with a speech about the Mitsubishi Electrical... i dont really bother to listen... hahhaaa coz i'm not buying also...
some random pix of 司棋姐 (i think i should call her 司棋姨 la)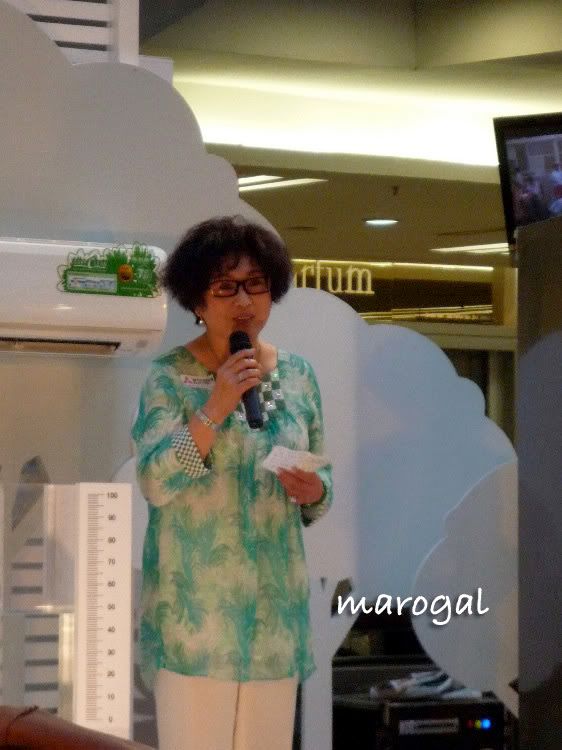 the host of the day... looks familiar but no idea who he is.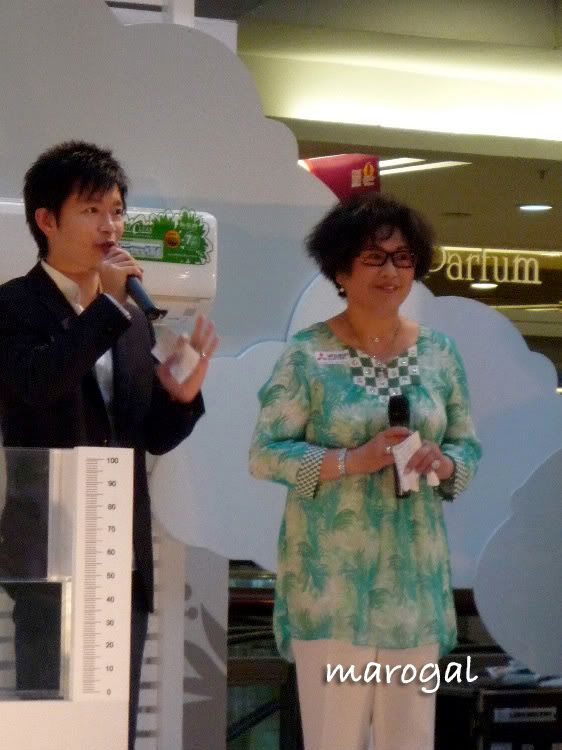 the General Manager of Mitsubishi Malaysia... (roughly la cant really rmb his whole title).. is a Japanese man... with a pinkish blazer... they both pour the water into a tank for promoting Green Environmental friendly for the Mitsubishi Electrical..
Souvenir given from 司棋姨 to the Japanese guy... hahhaa why not the other way round?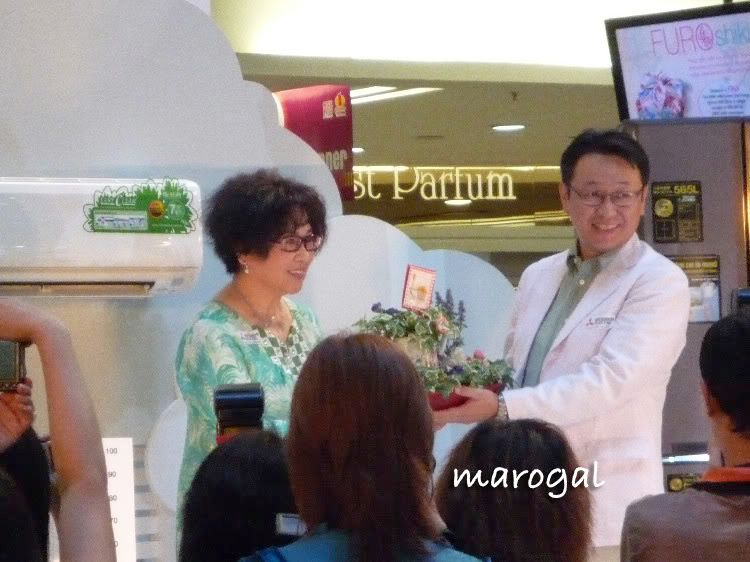 they then announced 司棋姨 resume for next year as the spoke person for Mitsubishi Electrical.. and she sign the contract on the spot... and also on the refrigerator !! i think this particular refrigerator will be price up quite high laa... hahahaa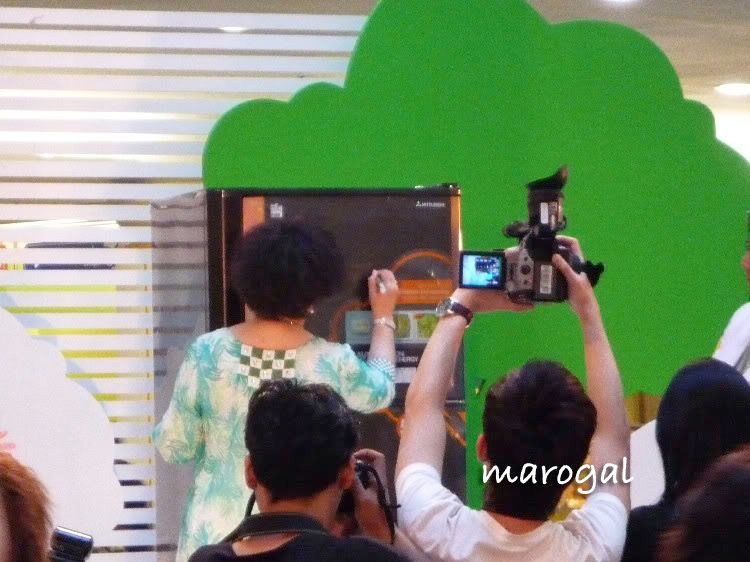 Later she sat down with the host and chat about how to ''go green'' for the environment... (環保) ... save the environment..
save the world
!!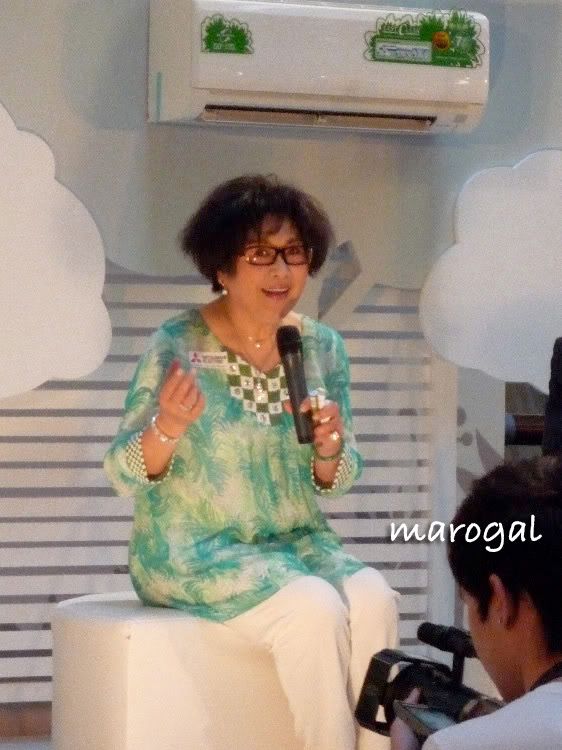 is she looking at me??? lolz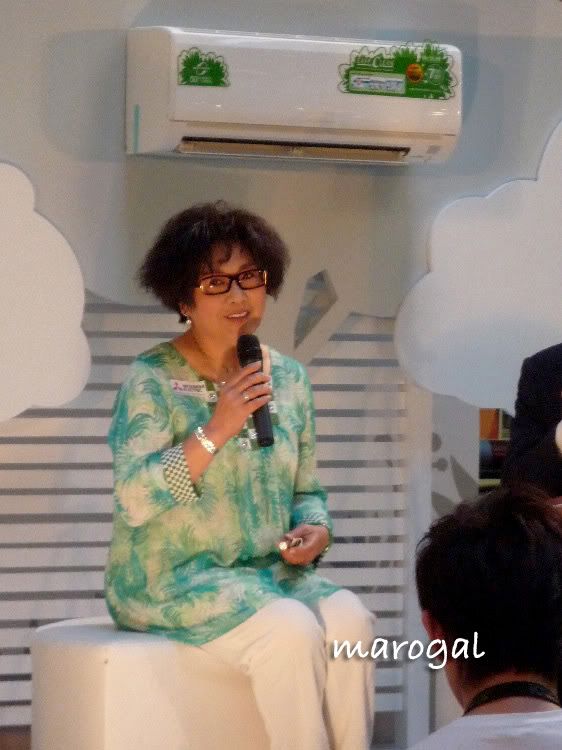 din't waited they finish the ceremony.... i went
NewYork NewYork Deli
for lunch coz too hungry already...
when passing by... had a glance on the side table... suddenly saw another artist wor...!! hahaa
is Andrew Tan 陳勢安, a local artist from Astro Star Quest 2006 (Astro 新秀大賽).. he got Champion if not mistaken...
(din't dare to take his pix infront of him la... so I took the pic after sitting in to the restaurant... hahahaa taken from behind..)
he is the one with the white cap. i think those beside are dancers... coz those other 2 guys are quite the big size hahhaaa
can see clearer...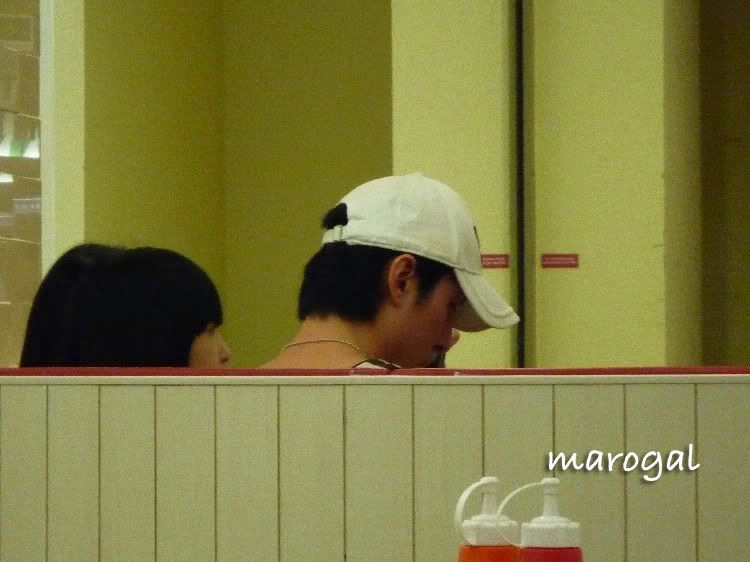 went off after finishing the meal...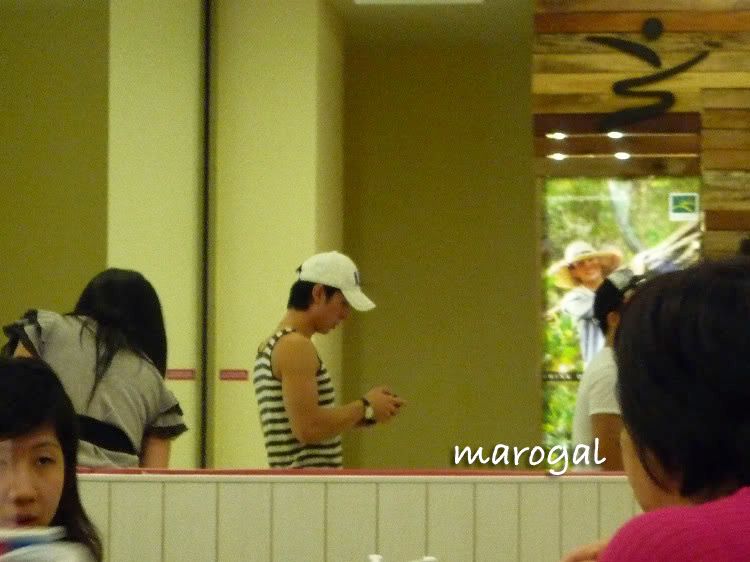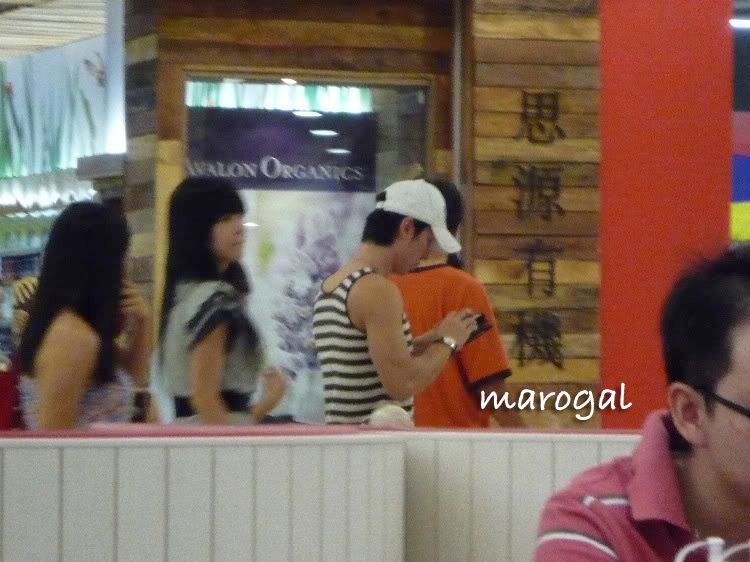 finally i can happily have my nice lunch.... hehheeee
hmmm first time realize i'm quite lucky to see two artist within 1 hour after I step into 1Utama.. hahaaa.... wonder when i can bump into Sammi or HOCC in Hong Kong or Malaysia on the street or somewhere ?? hahahhaaaa okok tonight dreaming first....
-n-