had a very long rest on saturday morning.... hahhaa woke up at 1pm and out with mum searching for food....  we decided to try this new 
Tokyo Express ~

(food blog)
 which just open not long..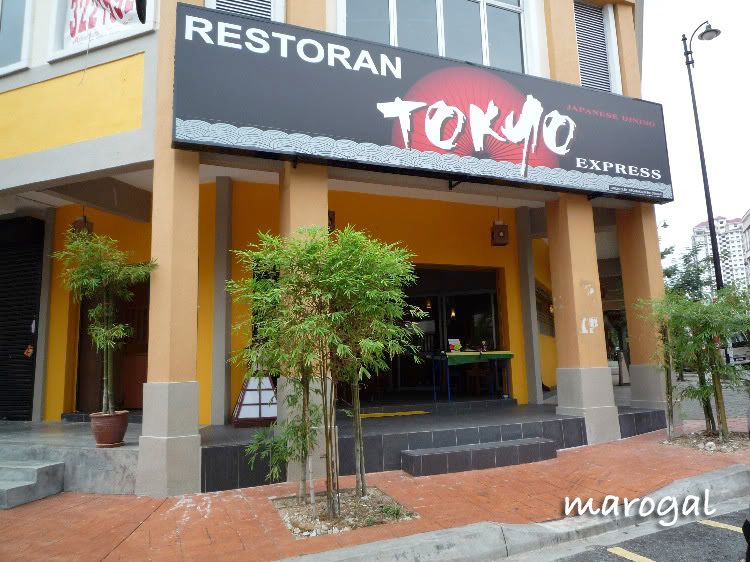 oopzz new restaurant but we are the only customer inside.... hmmmm 
we ordered the salmon porridge - shake zosui
(quite nice... got egg, pieces of salmon, mushroom, carrots, etc)  
never thought that Japanese got porridge too... 
and a Sanma shio set - the fish is juicy and fresh...!!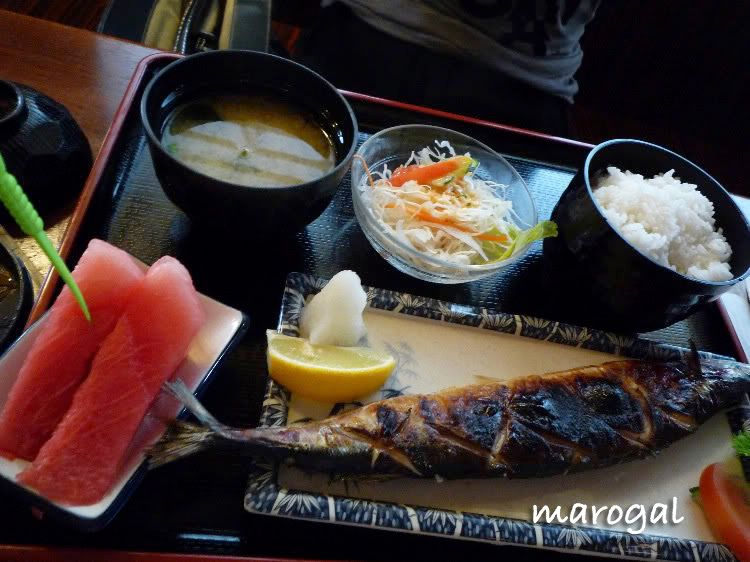 after meal... we went the curve for a walk.....  mum wanna change a new refrigerator..  wow the price of fridge is so expensive... gosh... especially for those with more ''doors''.   she cant decide to buy or not.. hahhaa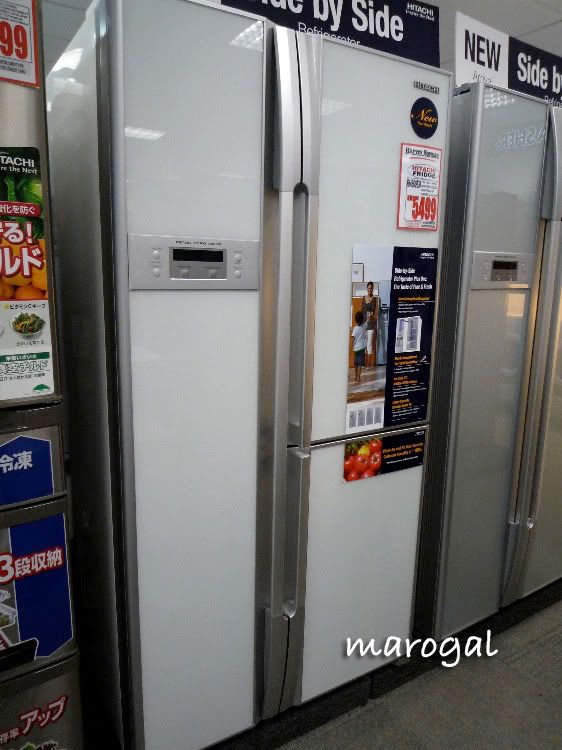 then we drop by
Kim Gary ~

(food blog)
 for a snack... ahhaaa last day for the February voucher...  must go...  got a free fries snack...!!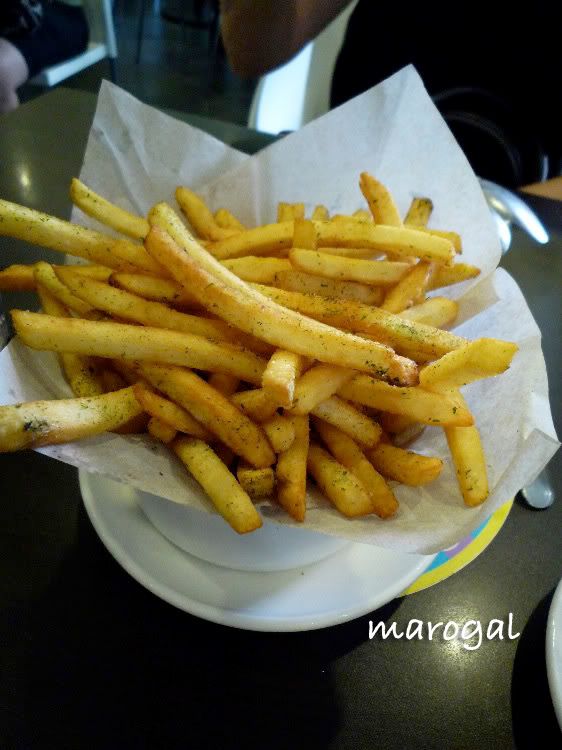 then back home had a nap..... don't know why always weekend i just feel sleepy all the time... hahahaa   lazy ppl is like that may be.... lolz
at night.... Dad bought us to 
Chef Rasa Sayang ~
(food blog)
@ Crystal Crown Hotel for dinner
we ordered a sharkfin in claypot 'teow chew style' (潮州褒仔翅)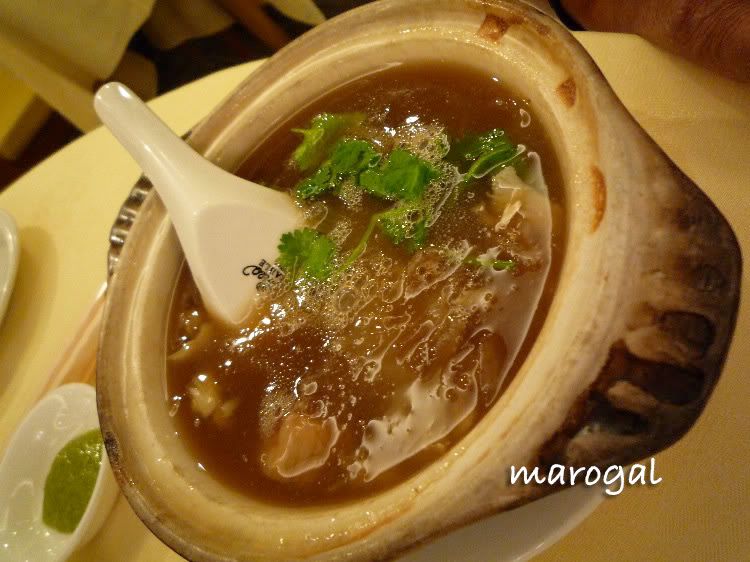 and the braised sharkfin with crabmeat & roe (蟹粉蟹皇褒翅)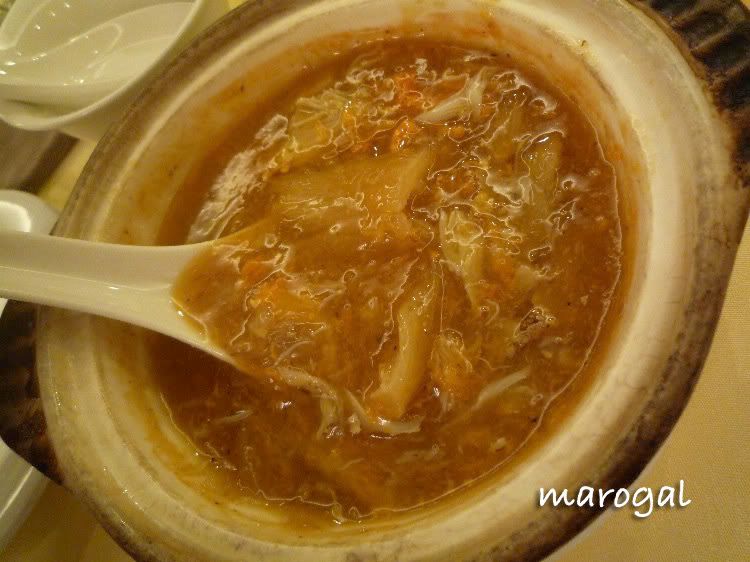 served with the bean sprout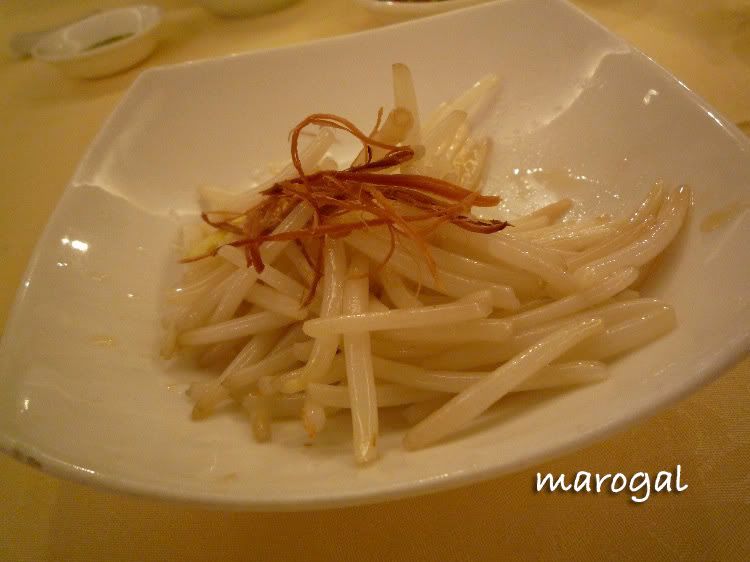 -n-